In this mountain lodge near Nainital you can gaze at the awe inspiring Kumaon Himalayas the whole day. The Soulitude in the Himalayas offers spectacular views, crisp mountain air, delicious local food, many walking trails to explore and, yes, solitude!
Soulitude offers 11 rooms, all offering picture postcard views of the mighty Himalayan range. The suites and rooms follow the cozy-mountain-lodge theme with lots of wood and in-room fireplaces. Most suites and rooms have decks. There is also a three-bedroom cottage for a family or friends group.
The accommodation, while great, is only part of the charm. The locale and the experiences that it offers it what will make a stay here truly memorable. The lodge is located at an altitude of 2,100 meters in Gagar, a quiet hamlet that commands a majestic 180-degree view of the Kumaon Himalayas. In these Kumaon hills you can go on numerous nature walks and hikes, starting from Soulitude's doorstep. There are also temples to be explored. The hotel also offers guided village walks to pretty little villages nearby. Birding is another option. Within the property, guests can explore the private orchard and herb garden with the naturalist at the hotel. The chef and staff can also organise an outdoor picnic!
The decks, sit-outs and gardens invite the traveller to just sit back and enjoy the quiet, the fresh mountain air and the great views. It will be tempting to do nothing else!
Price: From Rs 8,200 per night depending on room and meal plan.
Read more: https://soulitude.in/himalayas/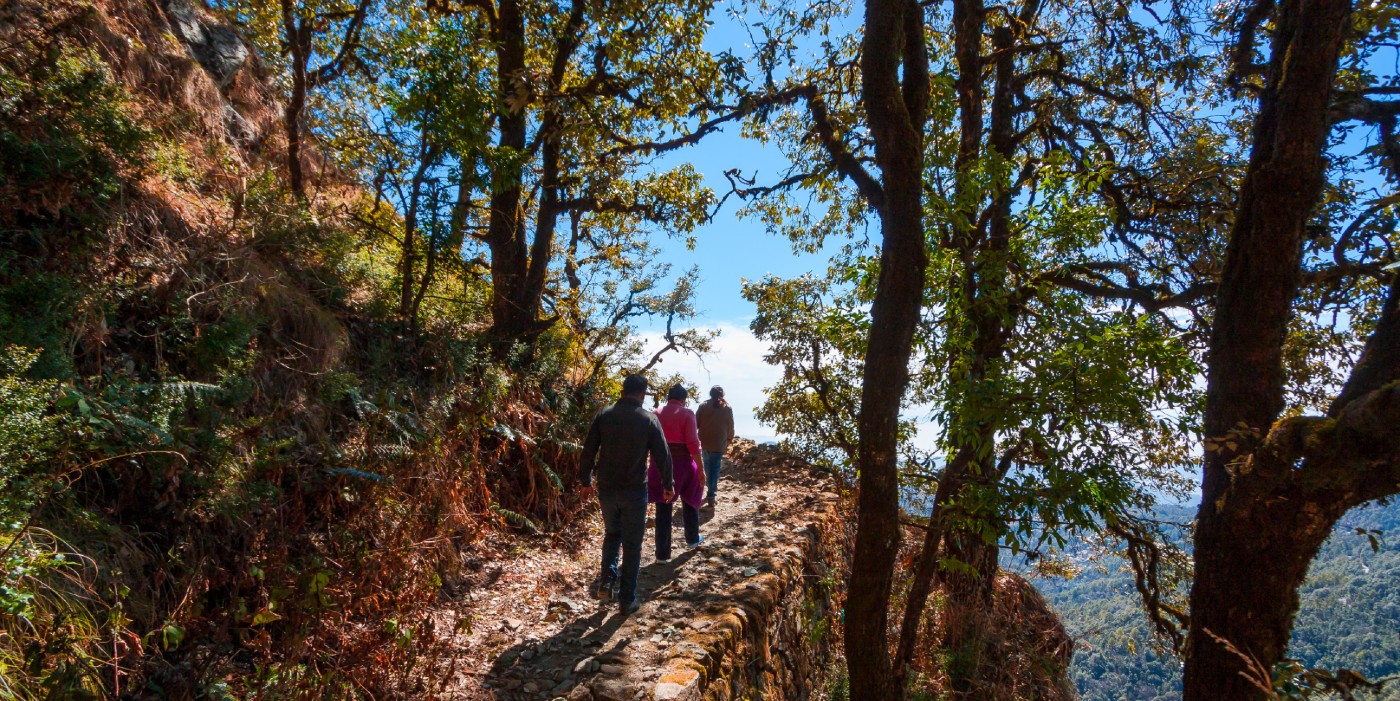 Slow Travel
Soulitude in the Himalayas only employs local staff. The buildings are designed in such a way as to ensure lower use of energy. The Main House was designed around an old Walnut tree, so that it was not disturbed during the construction, and it now defines the character of the property. The lodge follows many Responsible Tourism practices. It has an extensive rain water harvesting system that stores up to 1,00,000 litres for use during scarcity, and is used in the toilets and for gardening. It also offers filtered natural spring water to guests and does not use such systems that waste a lot of water during filtering, like RO. It also follows other such RT practices like offering water in reusable glass and copper bottles and jugs, segregating waste, ensuring only native trees are planted etc. The hotel grows a lot of its own produce organically and the rest is sourced locally from nearby farms or local markets. It also supports the local economy in other ways, like offering village walks where guests interact with local businesses.
---