Vembanad is India's longest and Kerala's largest lake and is the heart of the state's backwater tourism. Surrounded by lush greenery, pretty villages and towns and supporting a water-based way of living, the Vembanad wetland is much more than just a lake. It is an intertwined network of water bodies—estuaries, lagoons and canals—that is perfect for both bird watching and people watching, considering the fact that for the people living on its shores Vembanad is at the core of all their activities from washing clothes to fishing and agriculture and coir making.
Malabar Escapes' Purity, located along the widest point of Vembanad, offers a ringside view to this unique ecosystem of water, people and fauna. Set in a beautiful garden, Purity is housed in a traditional Kerala style villa complete with tiled roof and courtyard. The 14 rooms and suites are accessorised with verandahs, terraces or private garden sit outs with views of the Lake. Filled with beautiful works of art, the hotel offers that design-rich yet laidback comfort that many boutique properties strive for with little success.
Purity is also an Ayurveda resort. The Purespa offers a mix of Ayurveda therapies and Kalari ayurvedic oil massages. In fact, five of the rooms have spa and wellness facilities attached so you can enjoy the Ayurveda treatments in the comfort of your room if you so wish. Complimentary yoga session is available every morning.
Considering the Vembanad is right at Purity's doorstep, the resort offers a number of backwater experiences from houseboat and country boat rides to village visits and cooking sessions in a local home.
Price: From Rs 17,000 to Rs 23,000, includes breakfast and taxes
Read More: http://www.purityresort.com/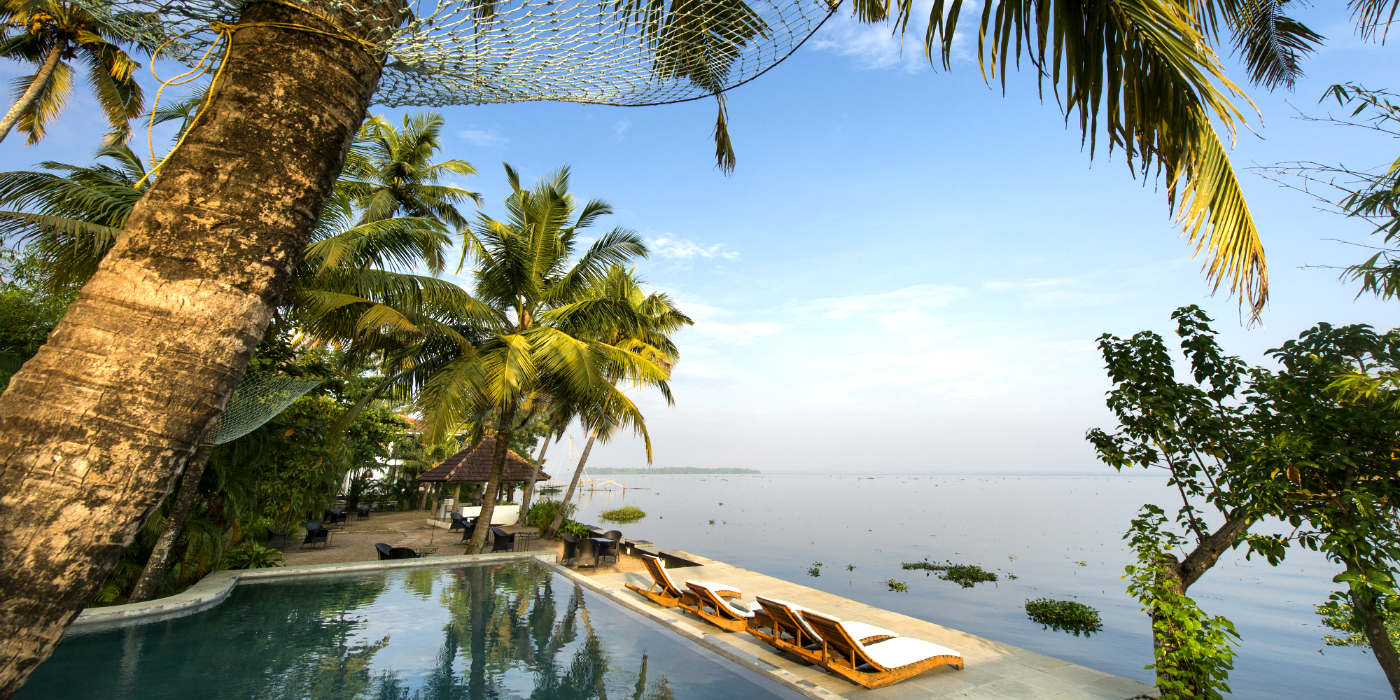 Slow Travel
Solar power and sustainable lights are used in the hotel, along with earth-friendly toiletry products. The hotel showcases local arts and works with local communities to offer activities and excursions to guests ensuring additional income to locals. It also sources much of the ingredients for its kitchen locally.
---