Founded by adventure enthusiasts, Playground Adventure Hostel, as the name suggests, is an adventure focused hostel set amidst apple orchards and pine trees in a quiet portion of Manali's outskirts.
The duo behind the hostel, Cambria Sawyer and Sarthak Madan, also offer treks and cycling tours in the Himalayas across diffeerent Indian states and also Nepal. They promise the trips and routes are highly curated and personalised.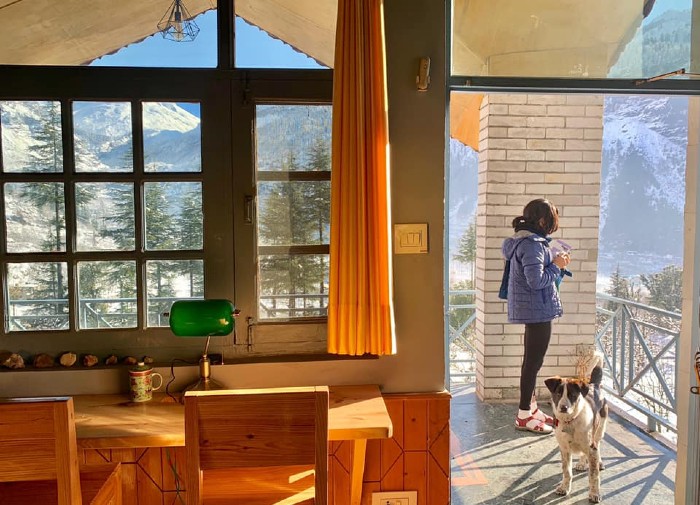 The hostel, in itself, is a destiination. It is a cozy stone and wood structure with many common areas, including balconies with great views, and workspaces. It offers dorms and private rooms, has an in-house cafe, lockers and many other amenities to make for a comfortable budget stay in the mountains.This includes breakfast and beverages. Guests get access to a workstation and WiFi, so you can work in a space with unmatched views!
The hostel also offers a number of day hikes in the lovely locales around the hostel. Many of these hikes are accompanied by the lovely resident dog, Bhalu. They also organise regular workshops for guests. You can, of course, just relax and enjoy the beautiful views, go on long walkss on your own, sit back with a book in the library or in the sunny balcony, play some indoor games and enjoy some goodies in the in-house bakery and cafe. The idea is you get to choose what to do here.
Price: From Rs 375 for dorms and from Rs 1,500 for rooms; from Rs 700 for workshops and adventures.
Read more: https://www.playgroundoutdoors.com/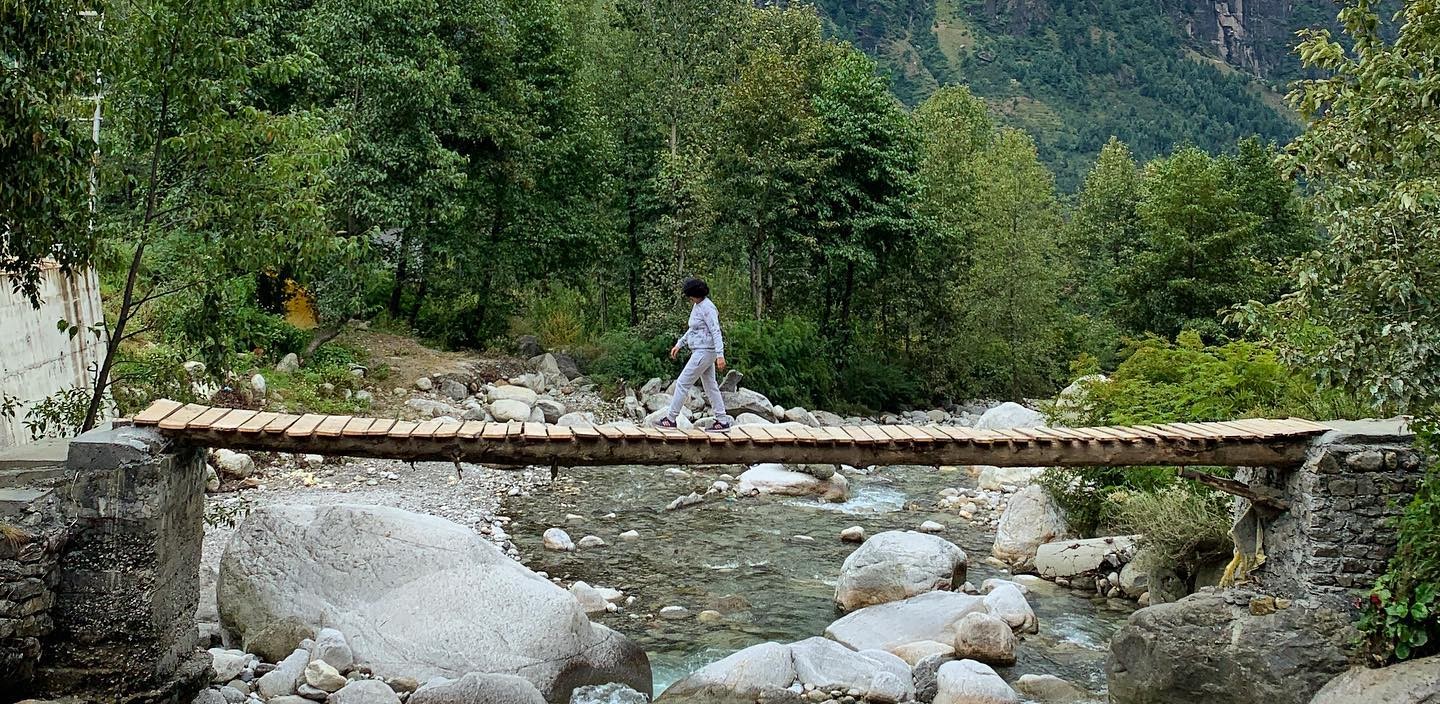 Slow Travel
The Playground Adventure Hostel uses solar heating for water heating, delivers dry waste to a waste-to-energy plant, uses energy-efficient lights, sources as many of the household necessities as possible from the closest vendors to limit transport, separates wet waste for compost that is used in their organic garden, has equipped guests' bathrooms with re-fillable soap dispensers to minimise consumption of single-use plastic, and have walking or carpool as their primary mode of 'transport'. Their guided trips are outdoor adventures primarily on relatively unknown, more remote trails, so as to avoid further damage to currently over-trafficked routes. The groups are smaller, so as to minimise impact as we move through the environment. They use only biodegradable soap to keep harmful chemicals out of the water systems.They follow the Leave No Trace principle.
---