Peepal Farm, located in the village of Dhanotu near Dharamshala in Himachal Pradesh, is a stray animal rescue center, no-till organic farm, a smallscale social enterprise selling vegan products including food and a farmstay all rolled into one.
The goal of the place and the people behind this initiative is to alleviate physical pain. They believe that every act of consumption has a suffering footprint and, so, the focus is on mindful consumption and making their survival purposeful by doing good work. The rescue center is at the core of the initiative. There is a clinic for small and large animals, a cow shed and 18 dog kennels. There is an organic farm, which follows the no-till/low-till method, on which vegetables and other food products are grown. They have also created a line of vegan products, including food and recycled items.
Travellers who are aligned to the philosophy of Peepal Farm or are interested in it can stay in the farmstay as guests or stay and volunteer with the rescued animals, in the organic farm or help with the vegan product line. The idea is not just to share your knowledge and learnings but also to learn from those working here and from the villagers who are associated with Peepal. Expect many opportunities for knowledge sharing and cultural exchange as volunteers and guests work closely with local villagers and eat meals together with the co-founders and resident staff.

All the meals provided at the farm are healthy, clean and vegan!
Price: Rs 350 per night for volunteers and Rs 500 per night for guests when staying in shared room; includes all meals. Rs 1,000 per person for bungalow with private bathroom and kitchenette and all meals.
Read more: www.peepalfarm.org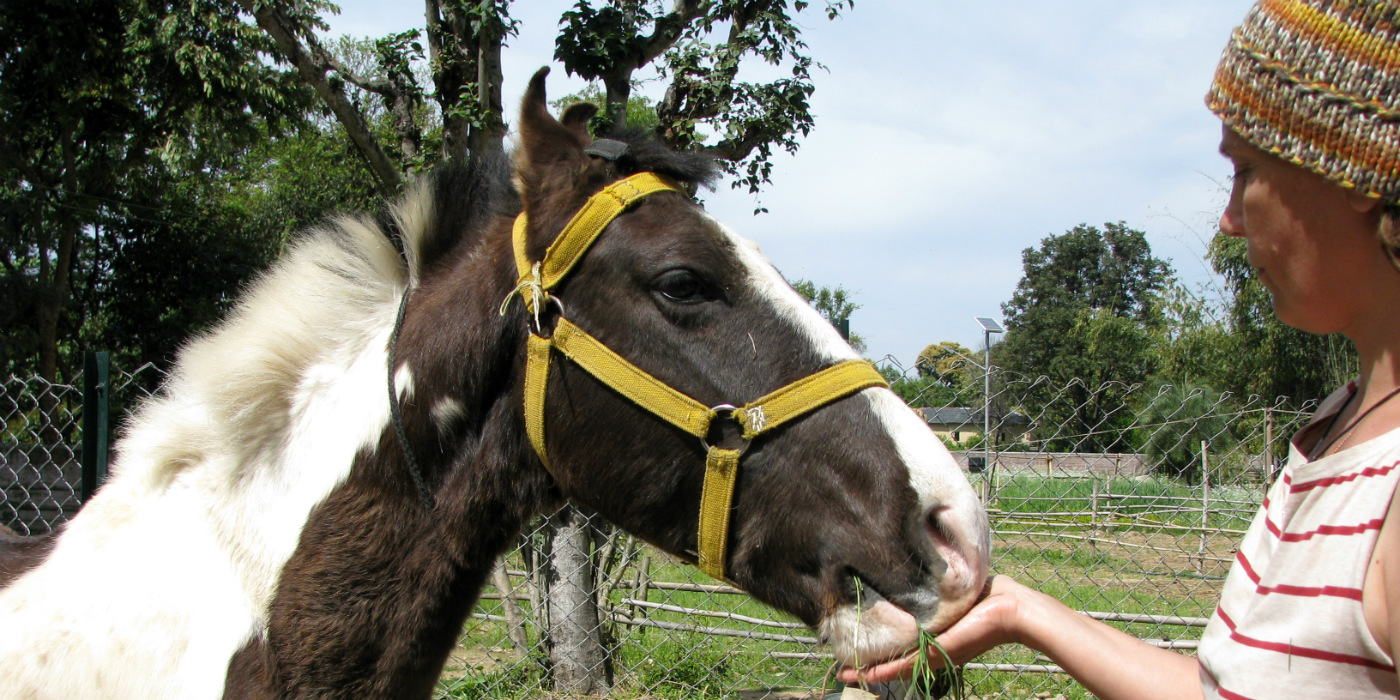 Slow Travel
Peepal Farm is a low impact farmstay located on an organic farm that doubles up as a stray animal rescue center. It offers space, treatment and love for injured stray animals to recover. Guests at Peepal Farm can work as volunteers. Peepal hires local villagers and the product line is entirely woman run. They aim for maximum ecological sustainability in the rescue and organic farm by practicing no-till farming. They also keep consumption to a minimum and encourage and guide guests on how to do the same. Food served here is vegan.
---