Olaulim Backyards lies just 11km away from Goa's busy and colourful capital of Panjim, but it could as well be a different universe.
The drive to this hidden gem takes you through the charming, unspoilt Goa of picture postcards—past fields, wetlands, white churches and tiled-roof homes set amidst flower laden gardens. So when you get to the homestay, you will not be surprised to see how lush its four-acre grounds and the surroundings are. It is located amidst dense tropical vegetation and beside the beautiful Mandovi backwaters of North Goa, with many a coconut palm photogenically curving towards the waters.
The homestay, comprising of just five cottages, almost blends in with the land on which it is built. The cottages are built using local materials, primarily laterite rock and wood, and also incorporate the rocky outcrops that dot the property. Two of the cottages are, in fact, built into the side of a hill. You will not find any glass or concrete structures here—everything is earth-friendly.
Everything about the homestay has been thoughtfully designed by the owners, Savio and Pirkko Fernandes who live there with their two children and a host of pets, including multiple dogs, cats, goats and even a donkey! Savio and Prikko were in the tourism trade and are happy to share suggetions in terms of activities and sight seeing.
Of course, there is much to do in and around Olaulim. The backwaters, almost right at the homestay's doorsteps, are great for canoeing and kayaking and for fishing. Nature walks and village walks are readily organised. Do ask Savio to take you on a guided village walk and explain some of the unique aspects of Goan village life, like the complex and historic irrigation network or Khazan.
Food is an important part of a Goan holiday and you don't have to worry about that here. Meals are typically Goan and are great examples of attentive home cooking and comprise of fresh seafood and locally grown vegetables all cooked on wood-fire.
Price: Rs 6,000 on double occupancy including breakfast and in-house activities during high season.
Read more: http://www.olaulimgoa.com/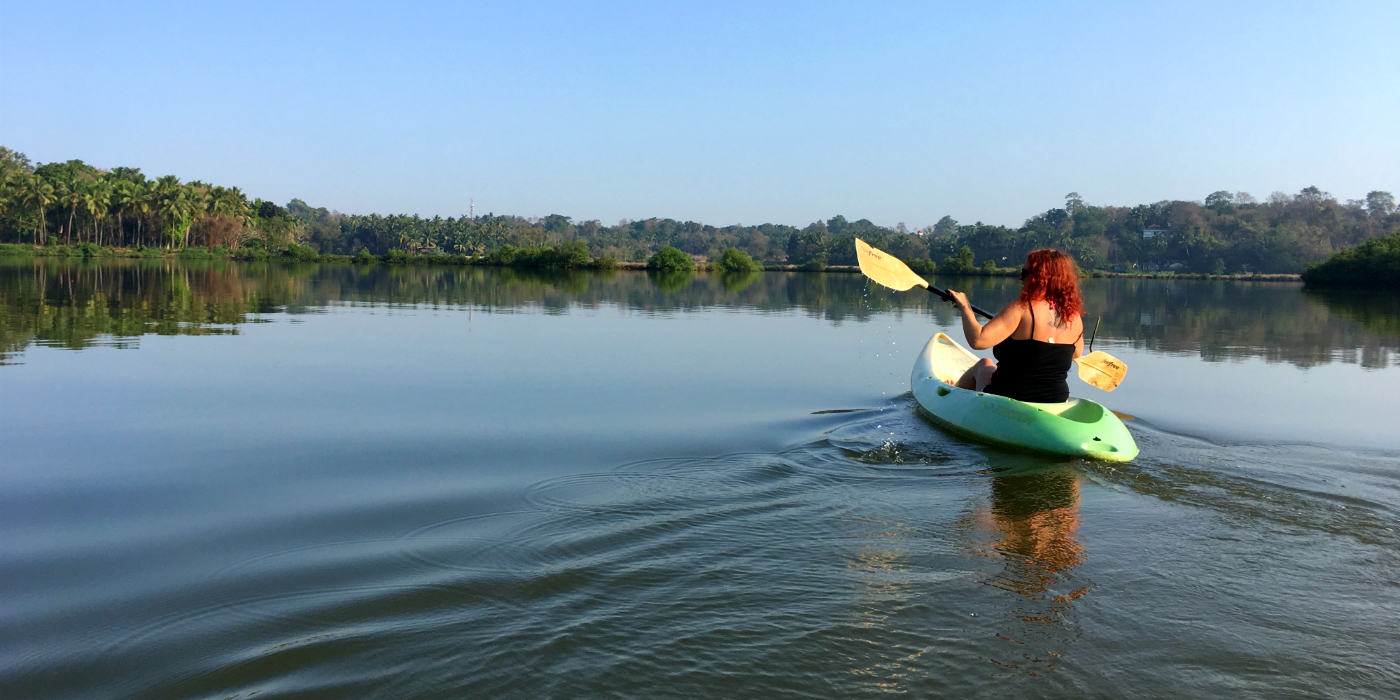 Slow Travel
The cottages at Olaulim have been built using local eco-friendly materials. The homestay uses solar power. Organic farming and composting are undertaken and local seasonal organic produce is used in the cooking. The homestay employs local staff.
---