The Chambal is the stuff of legends, with its maze like ravines having been home to many a rebel and brigand over the years. What better place to bring these stories alive than in a heritage safari lodge set in sprawling reclaimed woodlands close to the meandering Chambal River. The Mela Kothi, built by zamindaars of yore, is located right in the heart of Chambal. The surrounding country is ancient. Dry and arid in parts, the area has bursts of greenery where the Chambal River and the nearby Yamuna flow. The River and the lack of industrial development in the region have ensured rich biodiversity with the Gangetic River dolphin, gharials and marsh crocodiles making their home in the Chambal's waters. Hundreds of species of birds too can be found in the National Chambal Sanctuary, a protected area that covers a 400km stretch of the Chambal River and between one and six kilometre swathe of ravines on either side.
The Mela Kothi is the ideal redoubt from where to make forays into the National Chambal Sanctuary. The owners, who are descendants of the zamindaar who built the lodge, will arrange for boat, camel and jeep safaris into the protected zone and excursions to the nearby heritage towns, temples and villages. The Lodge, open only from October to April, is a thing of beauty. The rooms are large and airy, kitted out in bright and comfortable furniture and furnishings, and most have verandahs attached. Large courtyards and gardens make the lodge a cosy haven.
Price: from Rs 7,000 per night for stay (not including GST)

Read More: http://chambalsafari.com/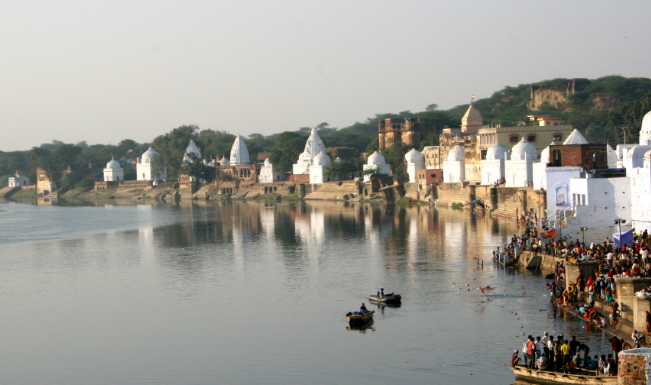 Slow Travel
The Mela Kothi – Chambal Safari Lodge primarily employs people from the local community. Its camel safaris ensure additional income for the local camel owners, who are primarily marginal farmers. The Lodge has started interactive walks led by local villagers through the medieval village of Holipura. It is also working on a project to use local waste to make handmade paper and to generate clean power. Most of the food cooked in the Lodge's kitchens come from the property's farms or from farmers nearby.
---