Imagine watching the birds go about their daily business while you lounge back in a planter's chair on a sunlight speckled verandah of an 18th century French style mansion set in the lush green gardens of a rural Bengal Estate. This is exactly what's on offer at the 17-acre Balakhana Estate in Bengal's Maheshganj. Balakhana, where scenes from Satyajit Ray's Apur Sansar were shot, has belonged to the Palchoudhuri family since 1875 and is a heritage homestay today with five rooms available for guests. If you want some activity in between vegetating on the verandah, guided nature walks and boating are on offer.
The food maybe the biggest draw at Balakhana with the kitchen serving Bengali, English and Continental fare made of produce from the grounds. The Estate has 30 date palms, from which jaggery is made every year. Guests, who are at Balakhana in the winter months, can see the process of tapping and the boiling of the date syrup. However, guests get to enjoy the prepared 'gur' throughout the year at Balakhana.
Price: from Rs 3,500
Read More: https://www.balakhana.com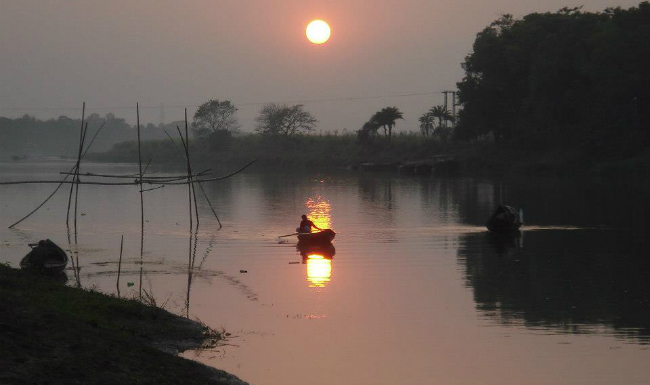 Slow Travel
Since food is an important part of the experience, it is not surprising that great care goes into the preparation of the meals. Most of the ingredients, in keeping with the ethos of the slow food and local food movements, come from the Estate grounds. No chemical fertilisers are used; instead dung manure, compost and mustard-cake are employed to help the yields. The Estate has its own cows, ensuring fresh unadulterated milk. This focus on organic farming also ensures employment opportunities for the local population.
---