The Nubra Valley, bounded by the rugged Karakoram Mountains, is among the most stunning regions in Ladakh. Here at Teggar Village on the banks of the Nubra River, the local Kalon family has built a beautiful and low-impact small resort on their grazing lands. The Lchang Nang Retreat is intimate, local, responsible and luxurious.
Lchang Nang means 'House of Trees' and appropriately is set in a 25-acre orchard of elm, apricot, and apple trees right on the banks of the river. The resort takes its RT credentials seriously and is completely solar-energy powered. The resort also follows other sustainable practices like using the snow-fed traditional Ladakhi flood irrigation system to water the grounds without using any artificial energy. So guests can enjoy guilt-free luxury in an area that is known for its fragile ecosystem.
The hotel, which is open from may to mid-October, offers just 17 cottages. The cottages have been constructed using traditional methods and local materials, like mud, stone and poplar wood. The beautiful ceilings made with property-harvested poplars, willow and elephant grass stand out. A garden door in each cottage takes the guest to a private terrace under the shade of willow trees. Here guests can enjoy the view of snow capped peaks and watch the local birds flitting amidst the trees.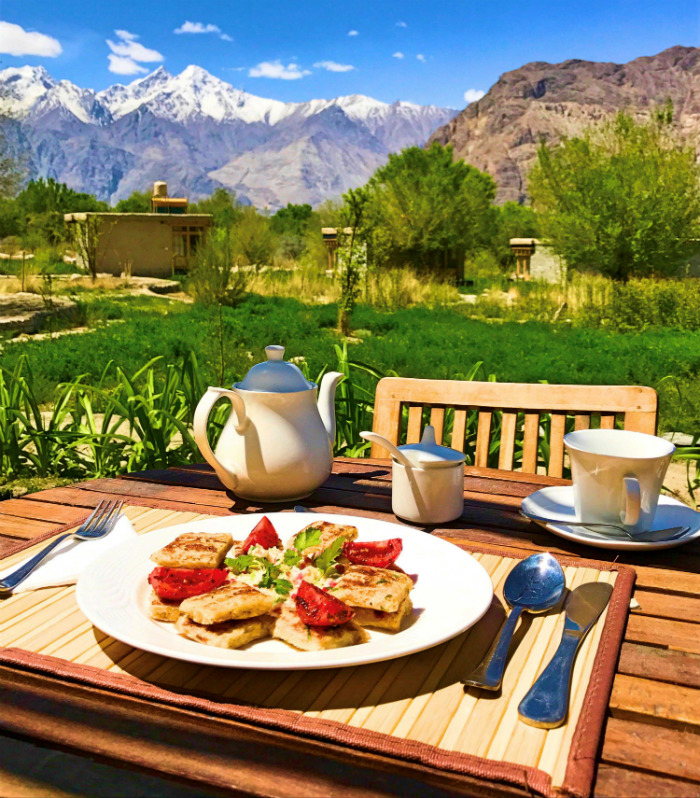 Lchang Nang is a great place to relax in the midst of an activity-filled holiday. The hammocks hung from century-old elms, the outdoor tea stations, the river right at the doorstep offering great picnic spots and the many trees in the orchard under which guests can curl up with a book—all perfect for relaxation. The resort is also ideally located for some great day trips, with destinations like the Sumur Sand Dunes, Hunder Sand Dunes, Disket Monastery, Lohan Tso and Panamik Hot Springs nearby. The resort also organises activities like cycling trips, walks and picnics by the river, village visits, birding trips and heritage walks.
Price: From Rs 14,750
Read more: https://lchangnang.com/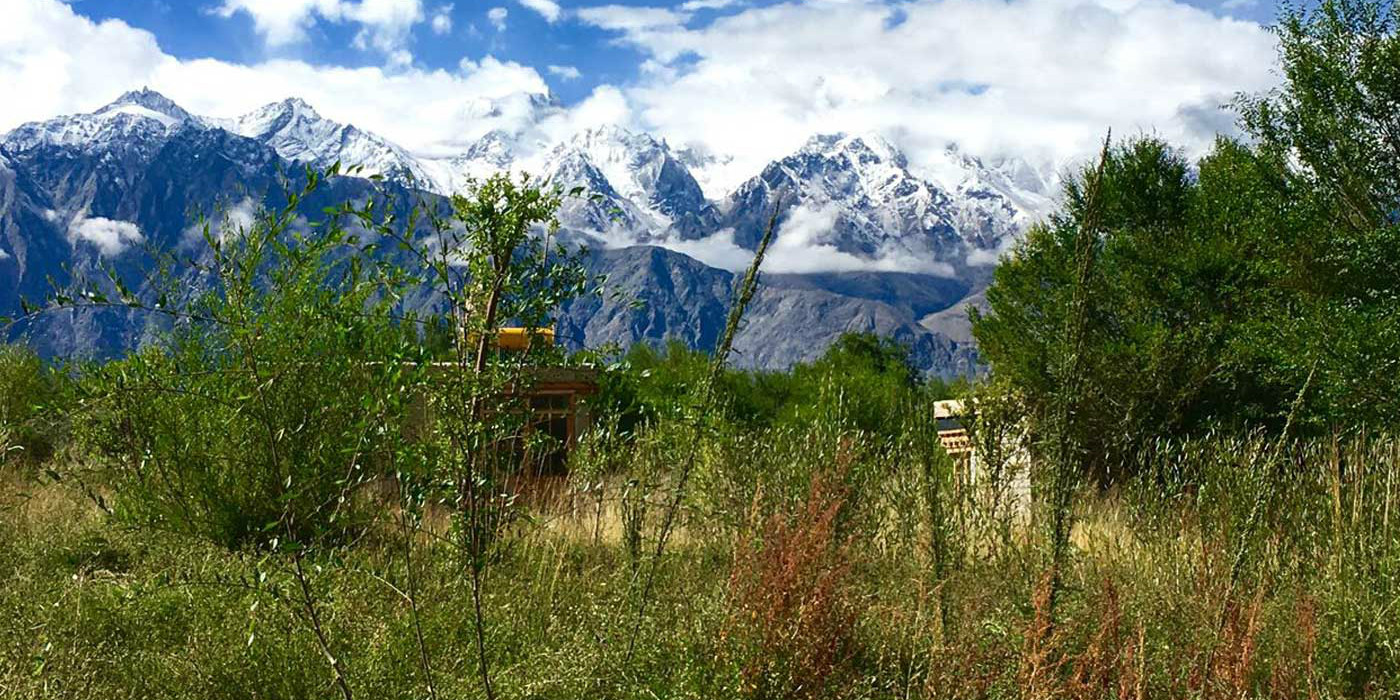 Slow Travel
Lchang Nang Retreat is a low-impact resort. It has been built using local materials, like mud, stone, willow and poplar, and was built using traditional techniques. Its 20 KW solar power captive plant powers the whole resort. The resort uses natural glacial melt water for meeting its drinking water requirements and for irrigating the organic vegetable gardens and rest of the grounds. Since the streams flow under gravity, there is no requirement of any power. Waste segregation is done and kitchen waste is composted. Plastic water bottles are banned and the resort is mostly plastic-free. Instead of bottled packaged water, the resort serves guests UV-treated filtered glacial melt water in glass bottles. Most of the food used is grown on the property grounds or sourced locally.
---