Has it happened to you that you chose a 'homestay' in some lovely vacation spot to experience life as a true local with your host family being your friendly guide and culture translator and then finding to your shock on checking in that the 'family' lives elsewhere and you are left at the mercy of a caretaker?
You will have no such worries at the Kundan Homestay in the village Kais in Himachal Pradesh's Kullu District.
Kundan, named after its owner, is a wholesomely homely homestay. Kundan, wife Kala and their three daughters and a son let out two rooms to guests in their traditional wood-and-stone family home set amidst vegetable and fruit farms. The homestay is completely family run with the younger lot taking care of cleaning up, picking up guests, taking them around and explaining to them the unique Kullu culture and Kala cooking up local delicacies. Kundan, who goes into town to sell the vegetables and fruits grown on his land, is also at hand to impart his knowledge on farming and Kullu culture and traditions when he is at home.
Apart from enjoying delicious and authentic local meals, guests will get to try the 'pattu', which is a local Kullu dress, enjoy the traditional 'Natti' dance, explore the local village fair and experience 'pahadi' farming—all under the able and warm guidance of Kundan's family.
While the family ensures guests are comfortable, do keep in mind you are in a village home and so some luxuries might not be available. However, your first meal there in the outdoors on their 'chaarpai', while taking in the lovely mountain vistas and breathing in the fresh mountain air, will be enough to make you forget about over-rated urban comforts!
Price: Rs 1,000 per room; meals are Rs 150 per person. Tea and fruits are complimentary.
Read More: Kundan Homestay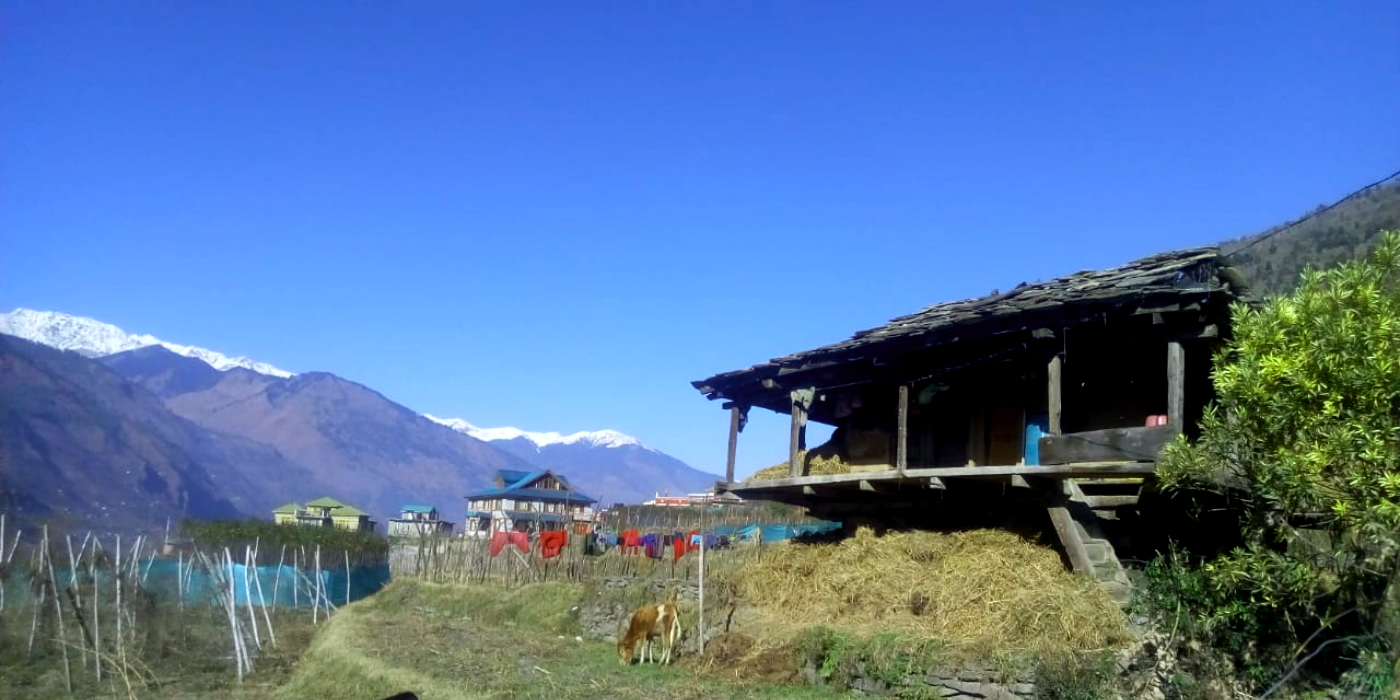 Slow Travel
Kundan Homestay offers guests a chance to stay in a century-old traditional wood-and-stone Kullu home. The structure ensures the home is warm in the winter and cool in the summer. Generators, air-conditioning and artificial heating is not offered. Waste segregation is undertaken. The farm is organic and guest meals are made primarily of ingredients grown on the homestay's lands.
---