An exposed brick villa cocooned amidst fruit trees and gardens and overlooking the Mulshi Lake, Fragrant Sun makes for a great weekend getaway. Its beautiful and cosy outdoor dining area with stone and natural wood tables and benches is sure to become a favourite spot. But there is no dearth of comfy nooks and crannies for you to curl up with a book or to just enjoy the views in this four-room (plus a family cottage that can sleep seven) villa. The deep verandah is furnished with many chairs, benches and even a swing. The many cushions ensure that a reading session can easily transition into a comfortable nap!
Well-furnished and large bedrooms, bathrooms and common areas ensure there is enough space even if you are in a big group of family or friends. The 2,000 square feet open kitchen, with its wood fired oven, deserves a special mention. You can discuss with the caretaker beforehand on the meals that you would like to have, as dishes as wide ranging as orange cheesecake and pani puris can be churned out. While the property serves vegetarian food guests can bring meat of their choice, which will be cooked by the caretaker.
For activity, there is swimming in the lake and trekking in the surrounding forest. On the property you have a choice of table tennis, badminton, throwball and, for the rainy days, numerous board games. Do ensure, if you have rain-free evenings, to enjoy the bonfire sit-out in the garden—a perfect spot for crispy cold winter nights. Fragrant Sun is managed by SaffronStays, an aggregator of unique properties across India.
Price: Rs 6,000 per couple (not including meals)
Read More: https://www.saffronstays.com/view/fragrant-sun-luxury-farmhouse-by-mulshi-lake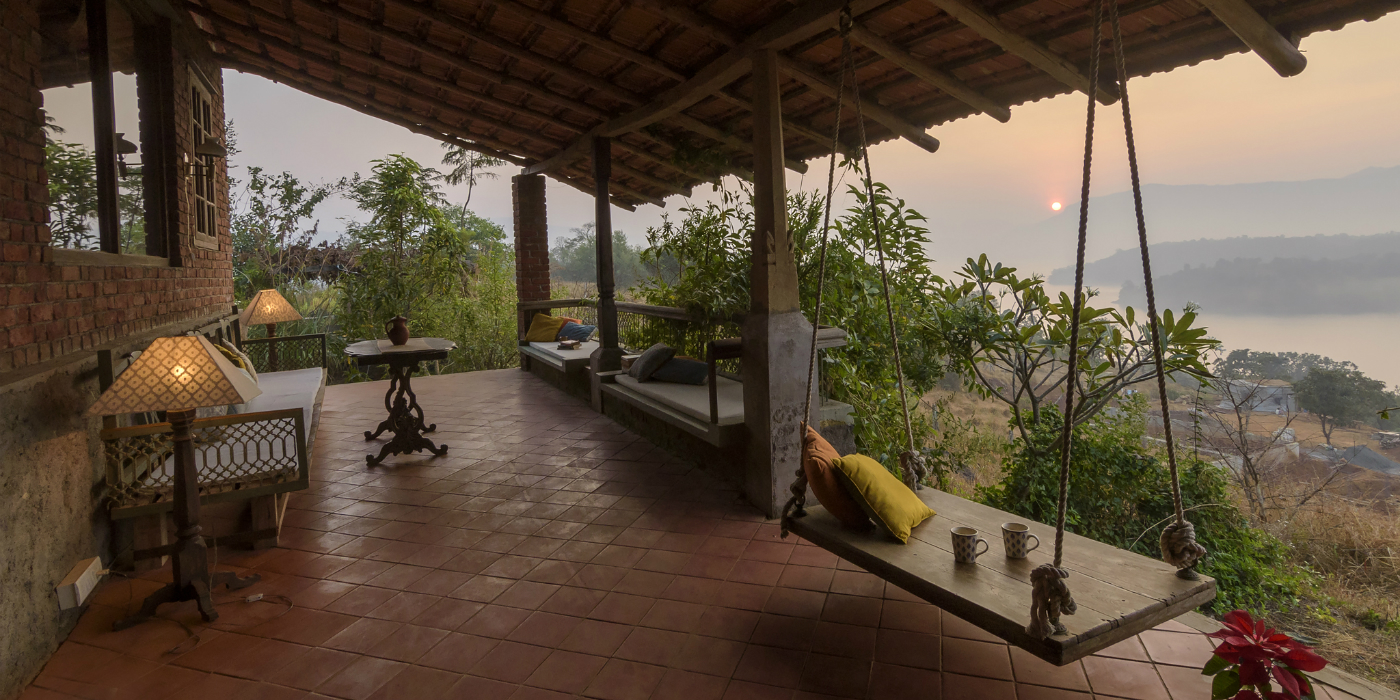 Slow Travel
To keep the ecological disturbance to bare minimum, this eco-riendly home is crafted using all natural materials and also boasts of upcycled furniture, like the tables that once was in the home owner's textile factory.
---