For a responsible traveller, one of the more challenging aspects of planning a holiday is finding hotels or homestays that are truly eco-friendly. Prerna Prasad faced a similar situation when planning a trip to Malaysia and it took a lot of digging around to zero in on the eco-stays that she finally stayed in there. This sparked the idea in her to create a single platform for travellers to discover eco-stays in India and thus was born Ecoplore.
The team at Ecoplore visits, verifies, promotes and books eco-friendly hotels. All eco-stays on the site have at least 30% greenery inside their campus and their major construction is of mud, wood, stone, bamboo or other natural materials. The stays are typically located near a forest, waterfall, mountain, river or any scenic location. The stays grow their own vegetables, have fruit trees and a lot of activities. So, the eco-hotels are destinations in themselves.
Each hotel on the platform is special and has a unique story behind it. For instance, one of the eco-stays in Jim Corbett is the only private estate in the world where a Tigress has given birth to two cubs. It has no human habitation in at least 35kms of the area. The stay is situated on a hill which is a Tiger corridor area and there was man-animal conflict. The owner of the place bought the entire hill and gave it back to the wildlife. Construction has been done on less than 5% of the total land. Around 650 species of birds visit this property. So, it's the perfect place for wildlife lovers, peace seekers and those who want to do creative work sitting amidst nature.
Another eco-stay on Ecoplore in Himachal Pradesh's Tirthan Valley is made entirely of fallen logs and is located amidst apple, walnut, apricot, pear and other fruit bearing trees.
What Ecoplore offers is a hassle-free means to discover and book eco-friendly 'off-beat' hotels and homestays in various nooks and corners of the country.
Price: Eco-stays on Ecoplore start from Rs 1,500 per person per night and go up to Rs 20,000 per person per night. Most include all meals and a list of activities.
Read More: http://www.ecoplore.com/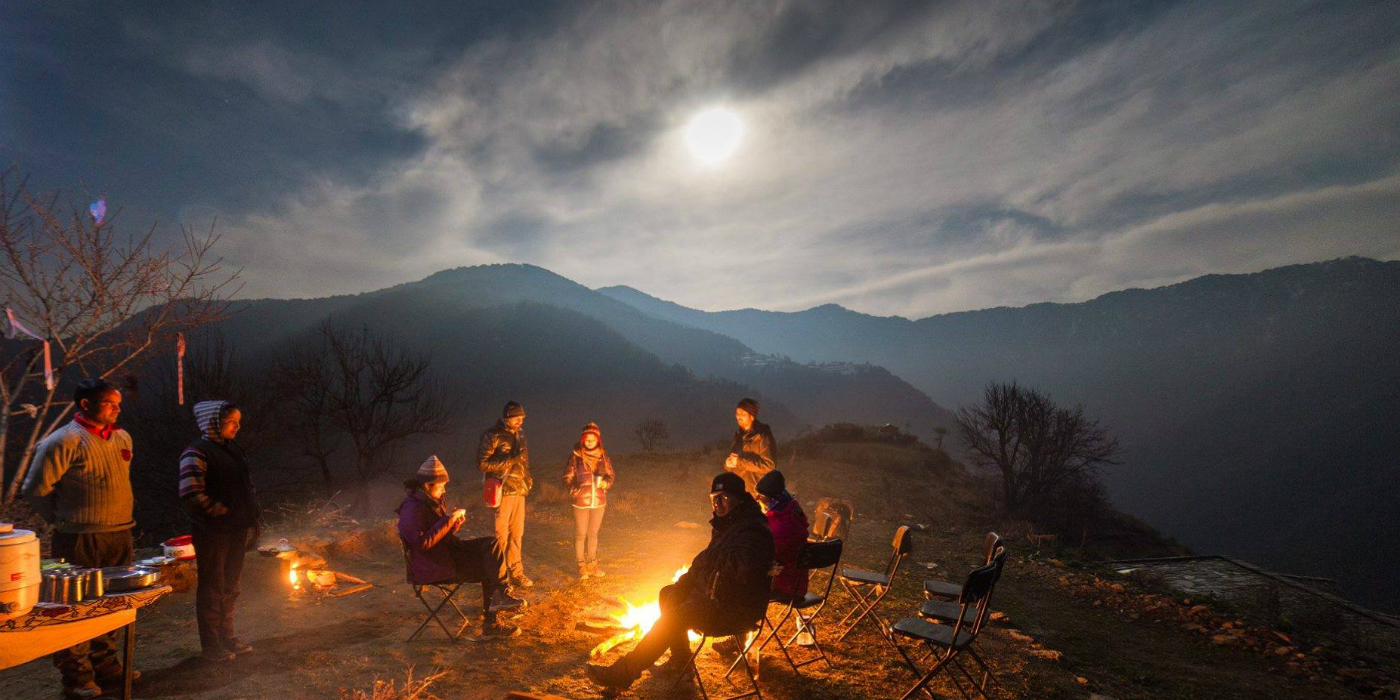 Slow Travel
The vision of Ecoplore is to protect the environment. The platform only promotes eco-friendly accommodations that are made of mud, wood, bamboo, stone but not concrete, and other natural materials. These stays follow other sustainable measures like rainwater harvesting, solar panels, composting, waste water treatment etc. Ecoplore also facilitates people in building an eco-friendly house rather than concrete structures. They also promote the concept of giving back to the local economy by growing local food, promoting local architecture, employing local people and promoting local art and craft. The company is women-owned and women-managed.
---