India is blessed with many wildlife reserves. There are the stars like Jim Corbett National Park or Kaziranga National Park and Madhya Pradesh's very own Kanha and Bandhavgarh. But there are many hidden gems—those little visited Reserves and Parks that are great for spotting wildlife away from the tourist horde. The Satpura National Park is one such. The Park is extremely rugged, consisting of valleys, sandstone peaks, narrow gorges, rivulets, waterfalls, dense Sal forest along with large tracts of Teak forests. Pugdundee Safaris' Denwa Backwater Escape is a great base to explore this oft overlooked Park.
The Lodge is separated from the National Park by the Denwa River. The 10-acre forested property is located picturequely overlooking the backwaters of a dam built on the river and a boat ride is all it takes for a traveller to get to the Park and its wealth of flora and fauna, including Sloth Bear, Black Buck, Four Horned Antelopes, Crocodile, Malabar Squirrel (this is its northernmost habitat), Leopards and the Tiger.
The Lodge offers eight cottages and two tree houses, all with stunning views of the River. The cottages have large picture windows, so you can take in the beautiful views while relaxing on your bed. The Lodge has been built using local materials but the design is contemporary safari style with rooms done up with unique leather safari furniture, crisp cotton upholstery, linen and local crafts. In-house naturalists and guides take the guests on walking, boat and jeep safaris into the Park. Also on offer are night safaris, cycling, camping and kayaking. Best of all, the cottages have terraces where you can sleep under the stars. Don't forget to ask for mosquito netting though!
Price: From Rs 17,000 per night (includes all meals; activities are extra)
Read More: https://www.denwabackwaterescape.com/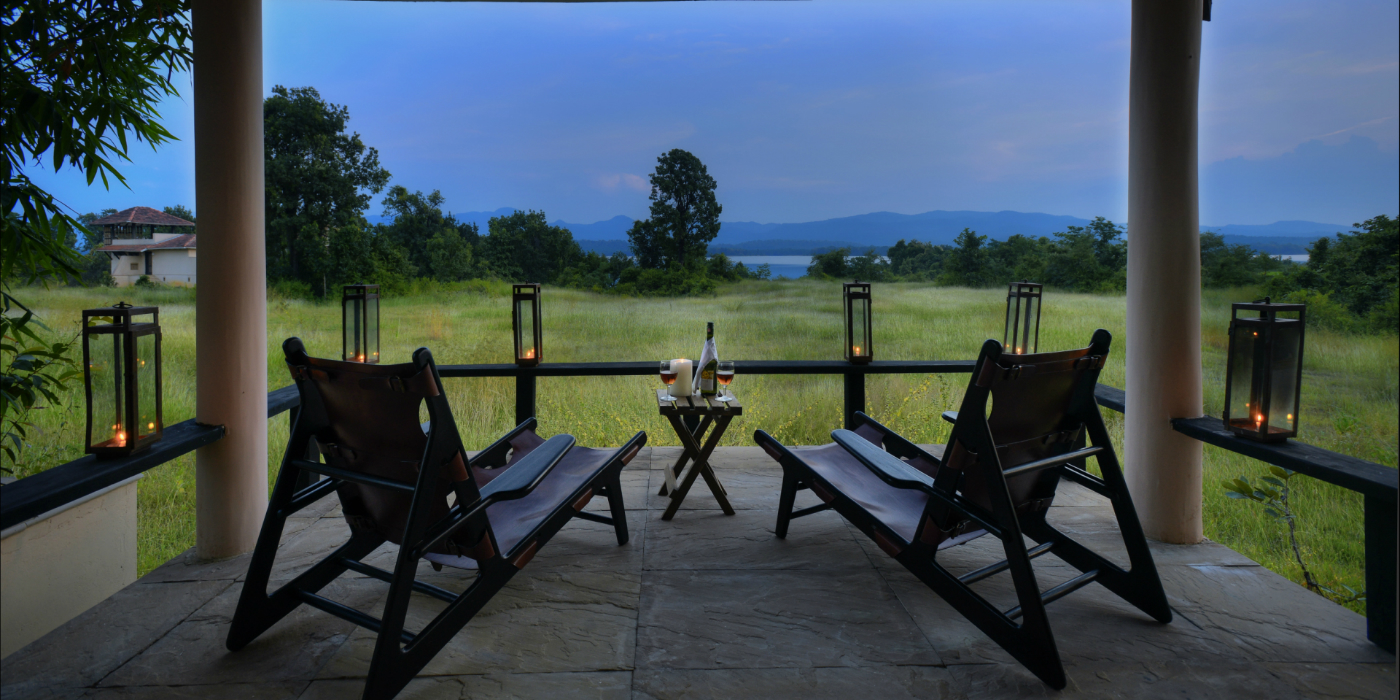 Slow Travel
All the lodges of Pugdundee Safaris do not use plastic bottles or single-use plastic. The natural landscape is left in its pristine form in all the lodges, ensuring the natural habitat is not disturbed and the indigenous flora and fauna can flourish. The lodges also opt for locally grown and sourced food and much of the organic vegetables and herbs are grown on the premises. The menu is crafted around local produce and regional recipes are given prominence. About 80% of the staff at Pugdundee lodges are from the local communities and many hold key managerial positions. Over 70% of the revenue is pumped back into the local economy in the form of salaries, tie-ups with suppliers, vehicle hiring, labor, park fees and taxes.
---