At the foot of the Garo Hills, almost at the intersection of Assam and Meghalaya lies the still Chandubi Lake. Encircled by dense forests, tea gardens and tribal hamlets, Chandubi Lake lies just 65km from the bustling Assamese capital city of Guwahati, but could be an entire universe away.
Formed due to a massive earthquake that shook these hills in 1897, Chandubi's quiet today is broken primarily by the calls of the hundreds of birds that reside here through the year or migrate to this spot in winters. It was only recently that this destination opened up for tourists. Among the handful of camps and small 'resorts' is the Chandubi Eco Resort, located in Joramukhuriya village.
The eco-resort offers eight tents and a large 'treehouse' that can accommodate six. The lodgings are simple and basic, but guests will be comfortable here.
At the heart of a stay here is experiencing the natural and cultural bounty of the region. The camp management helps arrange boat safaris, angling, treks and cycle tours. In the evenings cultural programmes by the local tribals are also arranged.
A trek to the Kaphendonga falls, about 12 km from Chandubi, through the forests is a great way to get to know the ecology of the region. The trek starts early in the morning and guests reach Baroigaon Village in time for breakfast. After a lunch of authentic local dishes and some rest the group moves on to Bherbheri eco tourism village, which is an initiative of the villagers with the support of Chandubi Ecoresort's founder Utpal J Das. Here again travellers feast on local food and spend the night in the village. Early in the morning, guests walk to Kaphendonga and enjoy local delicacies by the falls, before coming back for lunch to the village.
During the trek and at the Ecoresort, guests will taste the local Garo or Rabha tribal cuisine with dishes like chicken chumga, a type of curry, and a tangy fish curry made with elephant apple and rice beer, Ou Tenga Di Masor Anja.
A trip to Chandubi is truly an experience of a lifetime.
Price: Off-season tariff is Rs 1,500 per person per night and peak season tariff is Rs 2,200 per person per night; including all meals.
Read more: www.chandubiecoresort.business.site; https://www.facebook.com/chandubi.resort/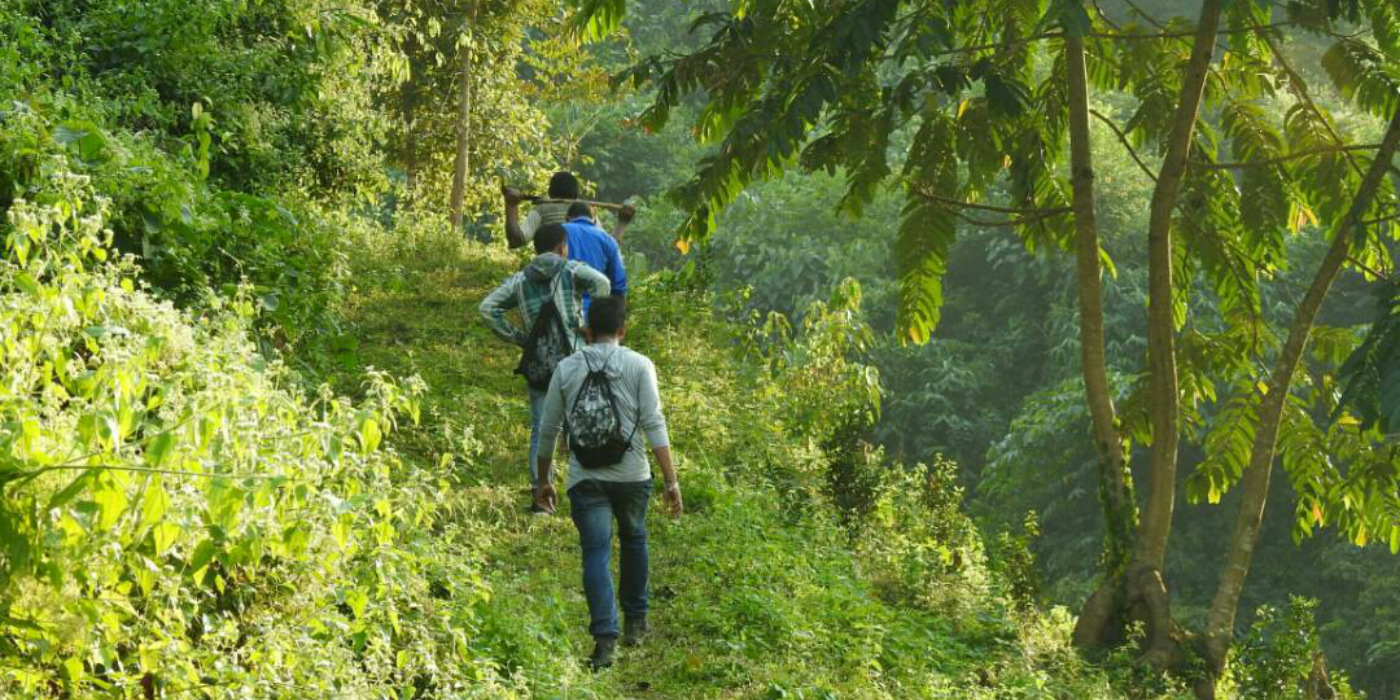 Slow Travel
The Chandubi Ecoresort focuses on the promotion of the local Rabha culture and traditions. The team here has partnered with nearby tribal villages, like Bherbheri, Baroigaon and Sonapur to promote community tourism initiatives, ensuring the locals benefit from the growth of tourism. Water at the Ecoresort is from the streams and waterfalls here, which is then filtered before use. Plastic is actively discouraged and brass and bamboo utensils and banana leaves are used instead. The camp grows its own vegetables and procures additional supplies through the barter system. Wet waste is turned into compost.
---