Located in North Goa on a private, forested hill in Parra is Capella, home of Ayesha Madon and her family. She opened the doors of her home to guests in 2010 and hasn't looked back since!
Ayesha wants to offer her guests the experience of living with a local Goan family while offering the facilities and quality that they would expect in a good hotel. The garden and the surrounding forested environs makes Capella a birder's paradise. The gardens are filled with an abundance of sweet scented frangipani and Indian jasmine, interspersed with bamboo, gulmohour, mango, jackfruit and jambul trees that attract an amazing variety of birds, including the magpie robin, babblers, sunbirds, golden orioles, peacocks, tree pies, golden-backed woodpeckers and bulbuls. You can view all of them right from the verandah! Yet, the busy Baga-Calangute beaches of North Goa is a mere 15 minutes drive from the the homestay.
The homestay offers three air conditioned ensuite rooms—two on the first floor and one on the ground floor. The Heliconia room on the first floor is especially spectacular as it offers great views of the hills and fields and comes with a terrace sit out that includes a covered portion where guests can enjoy their breakfasts.
The hosts also organise birding trips with knowledgeable experts for interested guests in the area surrounding the homestay and further afield in Chorao Island, Carambolim Lake, Cotigao Wildlife Sanctuary and Bhagwan Mahavir Wildlife Sanctuary. Additionally, the homestay connects guests with low-impact and RT local travel operators for other excursions like dolphin watching boat tours and interesting day trips. Guests can also opt for a cooking class conducted by a local Goan lady.
Price: Rs 4,000 - Rs 5,500 per night for a double in low season to Rs 9,000 - Rs 12,000 per night for a double in peak season
Read more: www.capellagoa.com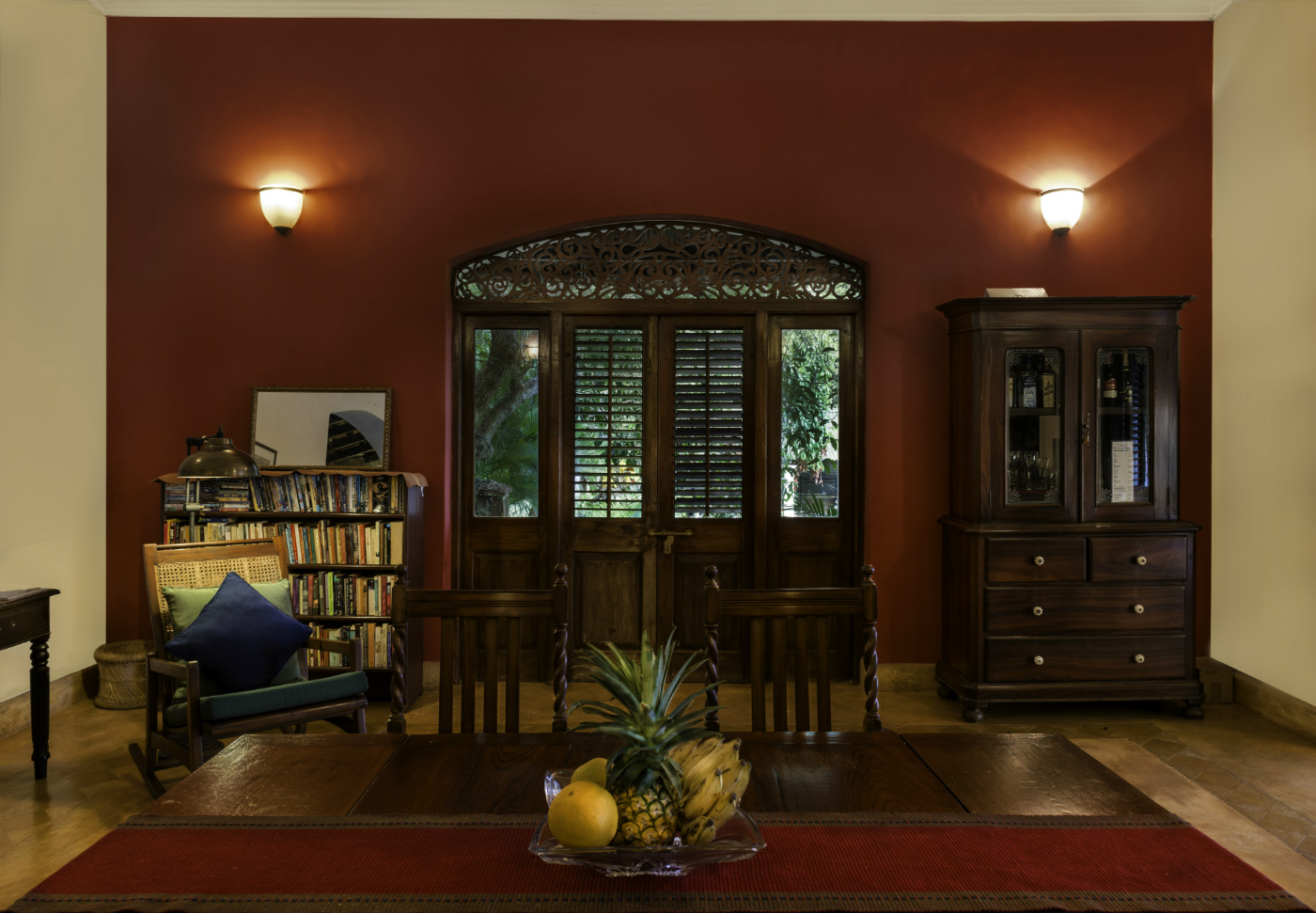 Slow Travel
Capella does not sell or serve drinking water and other beverages in plastic bottles. It uses solar panels for part of its hot water requirements. The homestay undertakes strict segregation of waste and composts wet waste. It supports Ecoposro, a local initiative by Goan youngsters promoting a sustainable lifestyle by supplying groceries in bulk with no plastic packaging and some eco-friendly household cleaners and organic vegetables and fruit. The homestay has also partnered with local RT travel companies like, Terra Conscious and The Local Beat, to promote low-impact tours for their homestay guests. The homestay has partnered with two local ornithologists who take guests birdwatching.
---