Situated at the edge of the buffer zone of Kanha Tiger Reserve, Camp Dev Vilas is an intimate safari lodge run by banker-turned-ecopreneur Anurag Sharma, who is popularly known as 'Tigerwalah'.
Camp Dev Vilas is situated a short twenty-minute drive away from the entrance gate of the Tiger Reserve at Mukki. The property has just 10 cottages spread across 11 acres of land. The comfortable cottages, which include all modcons an urban resident would want, are set in terraced grasslands among stately Mahua trees.
The property has a water body at the entrance, fed by streams flowing from the nearby buffer forest. The resident amphibians and fishes in the water body ensures the presence of many aquatic birds. Camp Dev Vilas has set aside three acres as private forest. This forest, which adjoins the Khapa Buffer forest, is an ideal place for enjoying long walks, cycling in the woodlands, watching birds and much more - all in the company of a naturalist.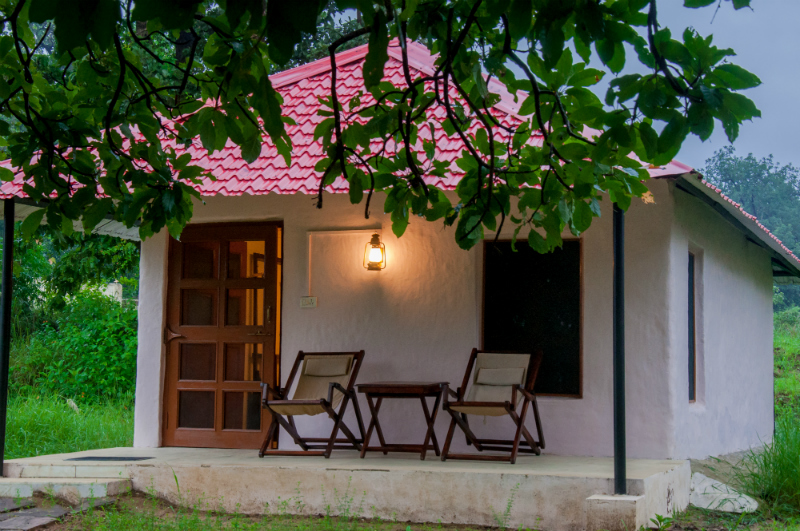 The lodge also arranges safaris into the jungle. Kanha is one of the few parks in India that officially offers night safari and walking safari, which are conducted in the buffer zones. There is a lot to do beyond the safaris as the Lodge provides access to nearby villages. Guests can enjoy long walks, go birding, visit nearby villages, experience the weekly haat bazaar, laze with a book by the pond, partake of evening tea at the Banjar River and enjoy a sumptuous bush dinner under the starlit night sky.
Price: From Rs 7,000 per person per night; includes all meals and taxes.
Read more: https://www.campdevvilas.com/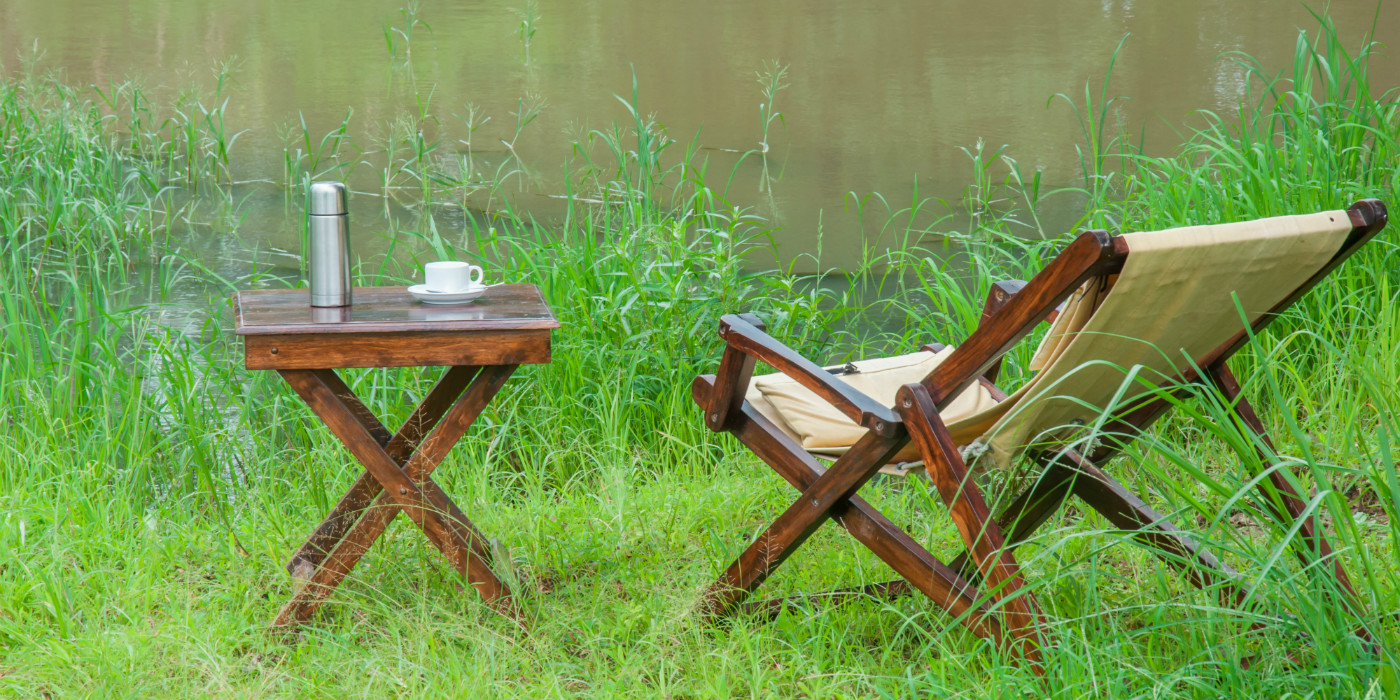 Slow Travel
The area where Camp Dev Vilas is located faces severe water crunch in summers for both humans as well as wild animals and so no swimming pool has been constructed. The focus is on growing indigenous trees and plants on campus and no artificial manicuring has been done in the entire 14-acre land. The Lodge follows rain water harvesting measures and uses this water for consumption and irrigation. Two large ponds have been constructed with the same objective. Most of the vegetables and food ingredients are home grown using cow dung manure only. The Lodge is in the process of completely eliminating single use plastic and has already stopped using plastic bottled water and switched over to glass or steel bottles. Also, Camp Dev Vilas is actively involved in promotion of local art forms like tribal painting, pottery, bamboo handicraft making, tribal jewellery making. Most of the staff are freshers from nearby villages and have been groomed for their roles. As a policy the Lodge pays the same wages to women labour as men.< p>
---