There is nothing like camping to feel close to nature. Thankfully, a number of campsites are opening up across the country. While some offer just the land on which you can pitch your tent, others offer good facilities like pre-installed tent, meals and activities. The Backyard Camp, an 1.5 hour drive from Bengalury city center, belongs to the second category.
Located in the town of Sathanur, this campsite is set in an organic farmland on which grows jamun, neem, jacaranda, cassia and a variety of ficus and fruiting trees. The camp is for those who appreciate nature and wildlife. It is for those who truly want to do 'nothing', except read, stargaze, play music (without speakers), write, farm, hike and trek, birdwatch or cycle.
This campsite offers five tents pre-pitched on decks and also tents on the ground. You can bring your own tent too. They offer simple vegetarian meals but you can opt to whip up your own meals on your camping cooking kit if you so wish.
Backyard Camp welcomes pets and they are not restricted at all and are allowed to roam free throughout the campsite. The team also offers many interesting treks and guided cycling day trips. Just let them know in advance, so they can plan something interesting. The camp is also a great place to birdwatch as a number of species of birds like the blue-faced malkohas, rufous treepies, honey buzzards, barbets and sunbirds have made their home here.
Price: Rs 2,700 per person for accommodation and all 3 meals. Rs 850 for DIY campers (doesn't include any meals).
Read more: https://thebackyardcamp.com/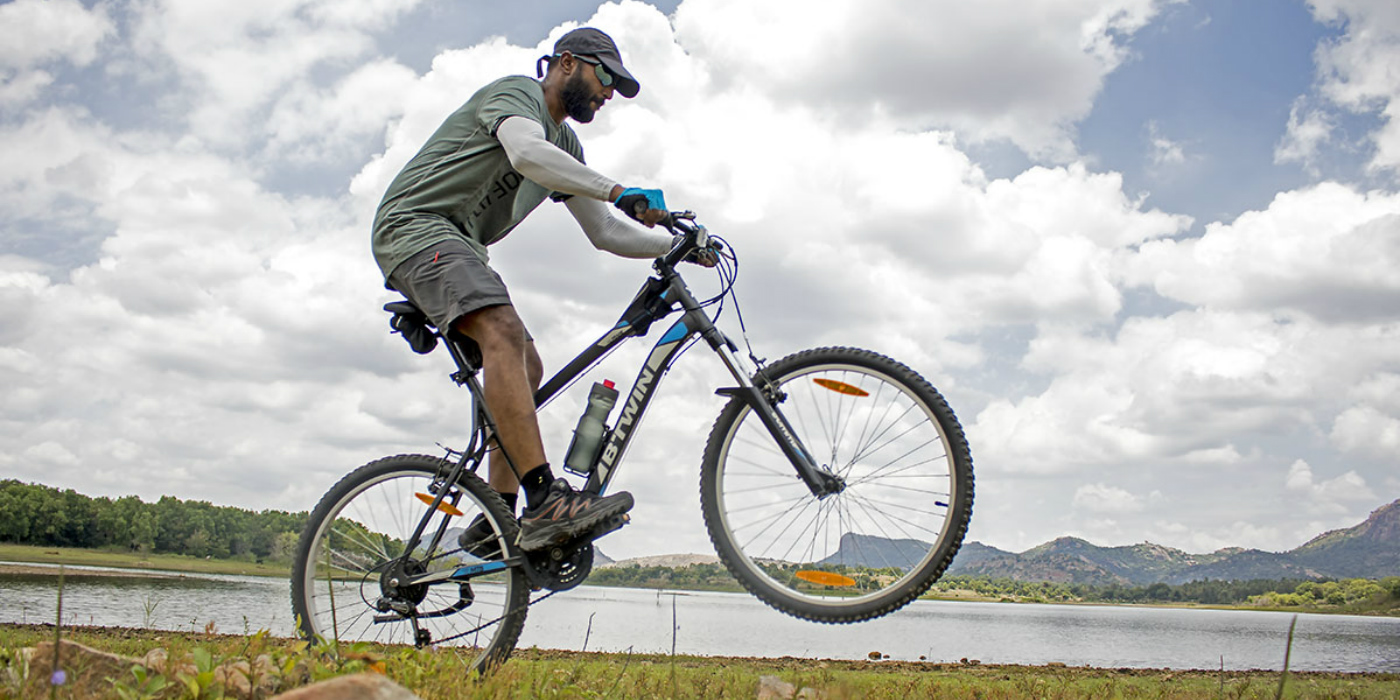 Slow Travel
The Backyard Camp is set in an organic farmland. The camp abides by the 'Leave No Trace' philosophy and insists that guests take their trash back to the city. The camp avoids plastic. Loud music or parties are not allowed as there is a lot of elephant and leopard movement in the area and the needs of the locals, both human and animal, are of greater importance.
---