In sunny North Goa, hidden away in a stretch of land overgrown with tropical plants and trees and lying close to the River Mapusa are three beautiful villas that make up the Avanilaya Resorts. Here you will find the gentler Goa that is a world away from the cliched Goa of beach raves and hippies. At Avanilaya, which is a combination of Sanskrit words meaning 'Earth' and 'Abode', you will find yourself slowing down, lounging on a comfy sofa in a deep verandah watching birds going about their day in the forest-garden of the villas or just gazing at the River a little further away.
Set in 24 acres of land on a hilltop in the village of Corjuem near Aldona, the property has three unique villas of different sizes and designs. However, all three villas were built with eco-friendly design in mind.
The Panchavatti is a five-bedroom villa with a traditional courtyard design and is set around an ornamental garden. The long wrap-around verandah is perfect for alfresco dining, and overlooks the infinity pool and extensive garden grounds. Each suite comes with its own expansive ensuite bathroom. The villa has views of the Mapusa River and can comfortably accommodate 12 guests.
Padimunu is a three-bedroom villa, which can accommodate seven, built around a central courtyard pool and follows the Indo-Portuguese style of Goan architecture and design. Many of the living spaces here are partly open-air.
The Third Place is a four-bedroom villa and its contemporary architecture is very different from that of the other two villas. Here an infinity pool with a jacuzzi sits at the edge of a multi-tiered landscaped yard. The spacious rooms, which can accommodate nine, have bathrooms partially open to the sky.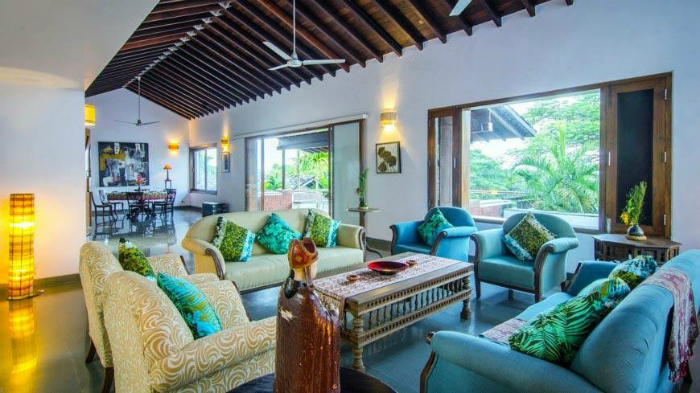 All the villas have spacious living and dining areas, large verandahs or sit outs and well-equipped kitchens. Each villa is sumptuously furnished, ensuring guests have numerous spots within each villa to relax in or take in the beautiful views visible from the rooms and verandahs.
The property grounds almost run wild with huge banyan trees, Gulmohar, palm and fruit trees covering the gardens along with flowering plants. The lush gardens teem with birdlife and the gardens and surrounding area make Avanilaya a paradise for birdwatchers. The gardens also offer options for semi or fully outdoor dining and the villas and gardens together are also a favourite venue for intimate get togethers and even weddings.
Avanilaya also offers a wide variety of food choices with the in-house chefs whipping up Goan, Continental, and Fusion cuisine with ingredients that are all freshly procured.
The resort also arranges for massage, yoga sessions, boat rides and other activities. The famous beaches of Goa are also not too far if you want a slice of the touristy Goa to go with your off-the-beaten path experience.
Price: From Rs 10,000 per room per night in off season
Read more: https://avanilaya.com/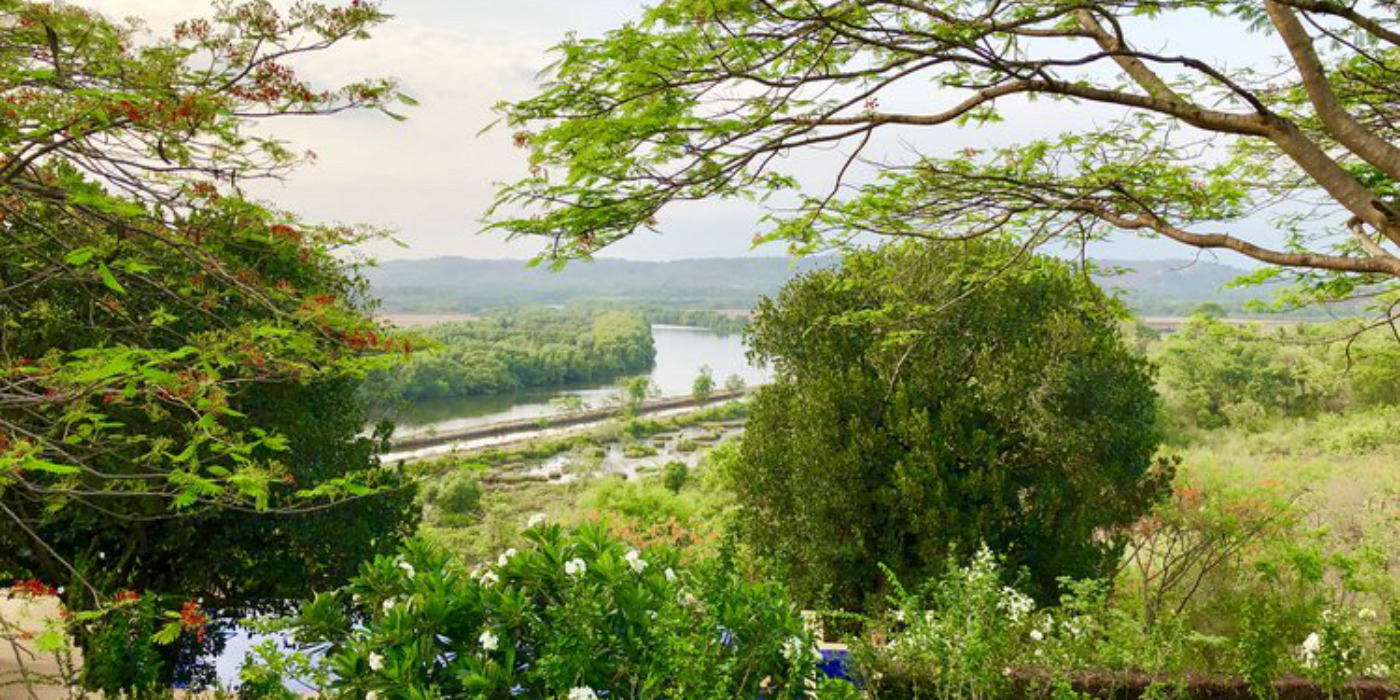 Slow Travel
Avanilaya Resorts has followed an eco-friendly style of architecture and design. The 24-acre ground is filled with trees, including fruit bearing trees that are ideal for animals and birds. The resort follows permaculture methods for its grounds and follows rain water harvesting.
---