Annapara, which means Elephant Rock in Malayalam, is located in green and picturesque Wayanad. Situated on a hill, Annapara offers stunning 360-degree views of tree-covered hills and valleys.
The homestay has evolved out of a quarters built in 1951 for plantation workers. It has been renovated and refurbished and now offers five spacious ensuite rooms for guests. What's more—each room comes with deep verandahs that are ideal for all-day lounging.
Host Zafar Salim tries to keep Annapara as close to nature as possible—the terrain and vegetation have been tampered with very little, for instance. Zafar says Annapara offers "guests the unique opportunity to be away from their gadgets and truly soak up all that Nature has to offer around us".
On a typical day, guests are taken on walks through tea, coffee and cardamom plantations and other picturesque trails. While on the property, they can have a dip in the chemical-free natural swimming pool, have a mud bath, curl up in one of the several secluded corners while enjoying the mountain fresh air and the breath-taking scenery.
Annapara is a haven for bird watchers, nature photographers and wild life enthusiasts. They do have sightings of elephants, sambhar deer and wild dogs on and near the property. Evenings come alive with music, bonfire and board games.
The resort is not connected to the electric grid, but a generator provides power for a few hours every evening. Otherwise lantern- and candle-light are the only sources of light apart from the moon and stars in the evenings. Interestingly, the bathrooms are backlit by lanterns to provide an ambient light throughout the night.
The location of Annapara is such that there is almost no ambient light around and it enjoys an unobstructed view of the sky. Therefore, star gazing when the sky is clear is an astronomer's delight. The easiest to recognise is the North Star used by sailors and desert travellers to navigate before the invention of radar.
The traditional Kerala food served here is a big draw. The resort also organises yoga retreats and camps, so do check if there is one happening around when you are planning a visit.
Price: Rs 6,000 (plus tax) for a couple per night; includes 3 meals
Read more: http://annaparahomestay.com/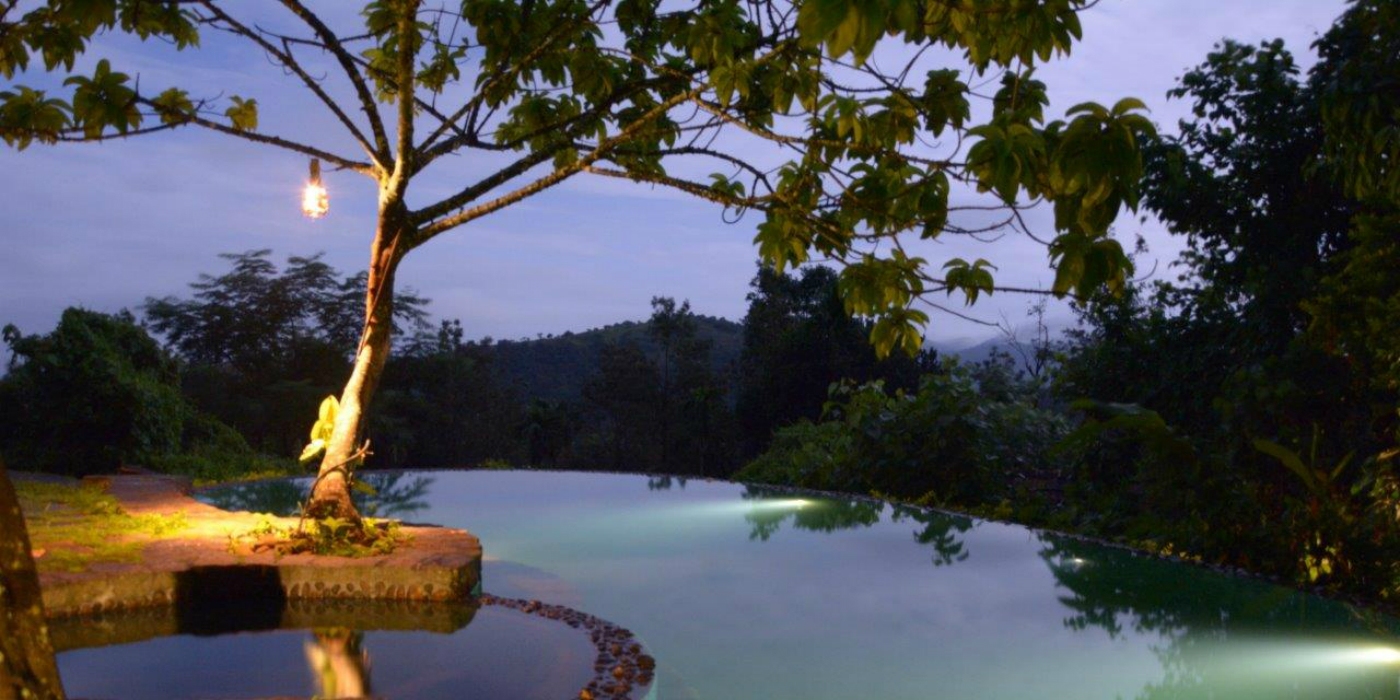 Slow Travel
Annapara is not connected to the grid and a domestic generator provides electricity for a few hours everyday. The property does not have appliances such as televisions, refrigerator, food processor or grinder. Fresh ingredients are bought everyday for the meals and spices and condiments are freshly ground on stone. The people who work at Annapara come from within a radius of 2km. The terrain and vegetation remains mostly natural, with no manicured lawns or gardens. The retreat provides running hot water in the bathrooms from a wastewood-fired boiler. Trash is segregated and the fresh water swimming pool here does not have a filtration plant and is chemical-free. Fish in the pool keep the algae in control. Guests are served water from a mountain spring after it has been boiled.
---