About 70km from Mysore in Karnataka is Ravandur, a small village of brightly coloured homes and old temples. This is the setting of a unique yoga retreat, Anahata Healing Arts Center.
A holistic yoga retreat, Anahata offers a simple ashram-based style of living and philosophy that focuses on detox, meditation and yoga. The retreat is donation-based and guests live in an organic farm surrounded by fruit trees. The center does not impose strict schedules, rather the idea is for guests to be one with themselves and detoxify their minds and bodies. Guests can join the daily activities of the community, or enjoy the beautiful yoga shala where they will be surrounded by banana trees and a delicate wind. The center provides time and space for the guests, silent places to meditate and to practise yoga, and three wholesome organic vegetarian meals. The Center also conducts programmes like meditation, aqua yoga and yoga.
The accommodation here is simple yet comfortable. There are five rooms here that can accommodate 10 adults. Two of the three garden facing rooms share a detached bathroom, while the third has an ensuite bathroom. The two farm-facing rooms have their own ensuite bathrooms with Indian-style toilets.
The simple, organic food here is an important part of the detox and yoga regimen. Most of the fruits and vegetables are sourced from the farm.
Guests can also work in the farm or help out with many of the construction and other projects happening at Anahata.
The village community is an important part of the Anahata experience and many impromptu and planned interactions enrich the guests' experience. For instance, there could be meals at a local home or the opportunity to participate in a local temple festival or a wedding in a nearby home or just the chance to interact with the local residents over morning chai and newspaper.
A stay at Anahata will help guests break free from a schedule-driven way of life and experience simpler and smaller pleasure like working with the soil, meditating in a temple, or just sitting in silence while watching a beautiful sunset.
Price: The Center works on the basis of donation. The suggested donation is Rs 15,000 for a week.
Read more: https://anahata-healing.com/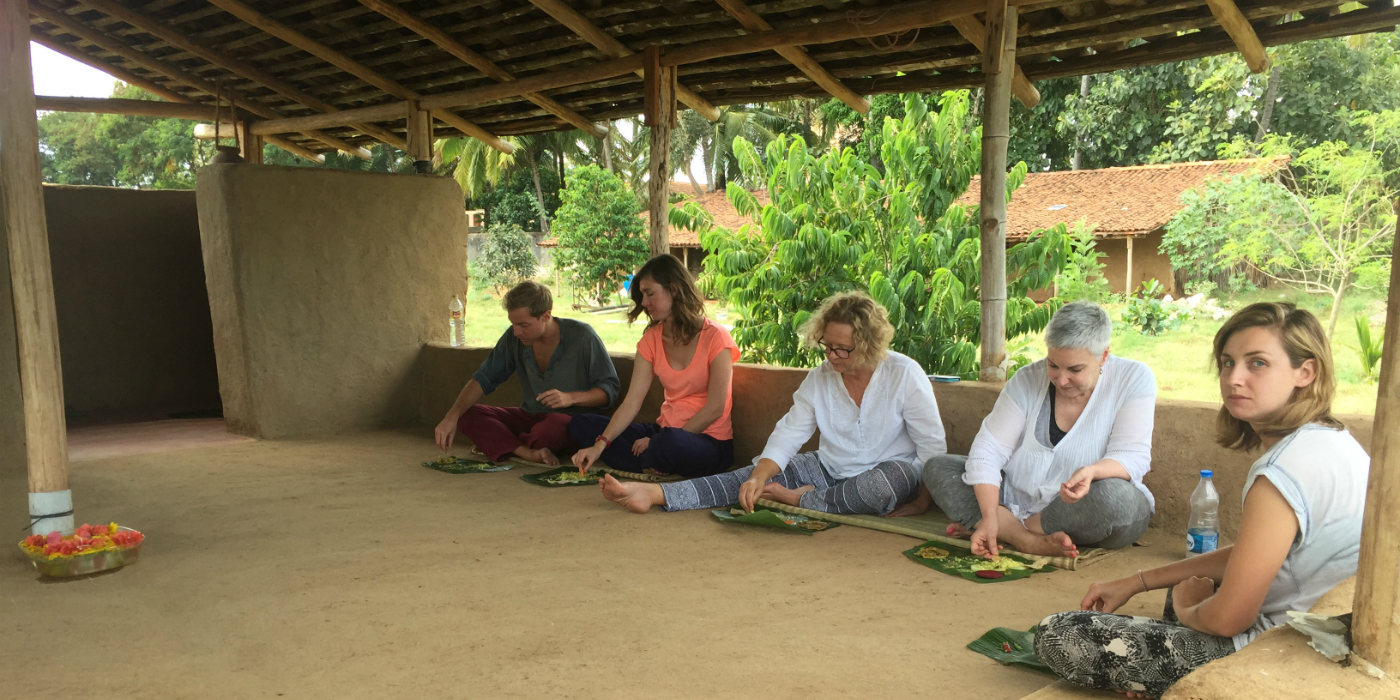 Slow Travel
Anahata is located in a village and the local community is closely involved and benefits from it. The focus is on holistic wellness through organic diets, detox, meditation and yoga. The Center is run with the help of donations and does not have a set tariff. This allows Anahata to provide healing support free or at low-cost to those in need. It offers counselling and healing support for seniors, conducts no-cost yoga classes for elderly women, provides meals to needy members of the community, teaches yoga at schools and employs abandoned and abused women. The donations are also being used to build a special-needs children's rehabilitation and arts centre and a senior care centre and residence.
---