TourEast is an initiative by social enterprise Banglanatak dot com, which is focused on inclusive and sustainable development of the less advantaged using culture-based approaches. TourEast promotes cultural tourism in the rural regions of Bengal and in the process protects and promotes traditional arts and crafts.
TourEast has curated tours that are woven around the culture of the rural destinations and is conceptualised and executed with active participation of the local communities.
Banglanatak has been working with the artist communities in areas like Balarampur, Purulia (Chau Dance), Naya village, Pingla (Patachitra painting), Charida (Chau mask making), and Bannabagram (Baul Fakiri music). They have directly helped protect and promote these ancient artistic traditions in multiple ways. For instance, Banglanatak has been working with Baul Fakirs since 2004 to promote their music. Their intervention has helped in creating next generation of Baul musicians. They have also set up a Baul Fakir Ashram as a permanent space for the Baul Fakirs.
Banglanatak and the artist communities in each of these hubs have conceptualised annual art fairs in the form of village festivals that attract local and international tourists. POT Maya is all about the Patachitra art, the Sundarbans Folk Festival celebrates the folk music of the region, and the Chau Jhumur Utsav showcases the spectacular masked Chau dance. While tourists can browse through the colourful stalls, watch the stunning performances, attend some of the artist sessions conducted during the festivals and purchase some of the beautiful art and craft right from the artisans, those travellers who want a more immersive experience can opt for a curated multi-day tour with TourEast.
Artists, researchers, writers and photographers, along with the culturally-minded traveller, can work with TourEast to create curated tours around areas of their interest. This could be an art residency or just spending a few days at a time at each art centre to watch and learn from the artists and even live with them in the homestays and accommodation run by the community.
Whether you opt for a three-day toiur or travel between artist villages for weeks, you can be sure that your days will be filled with colour, art and music!
Price: The cost varies between Rs 3,500 and Rs 8,000 per person per day for a curated cultural tour depending on coverage, destinations, duration, group size and mode of travel. These tours may be customised to suit the tourist interests. All destinations including Village Festivals are free entry.
Read more: http://toureast.in/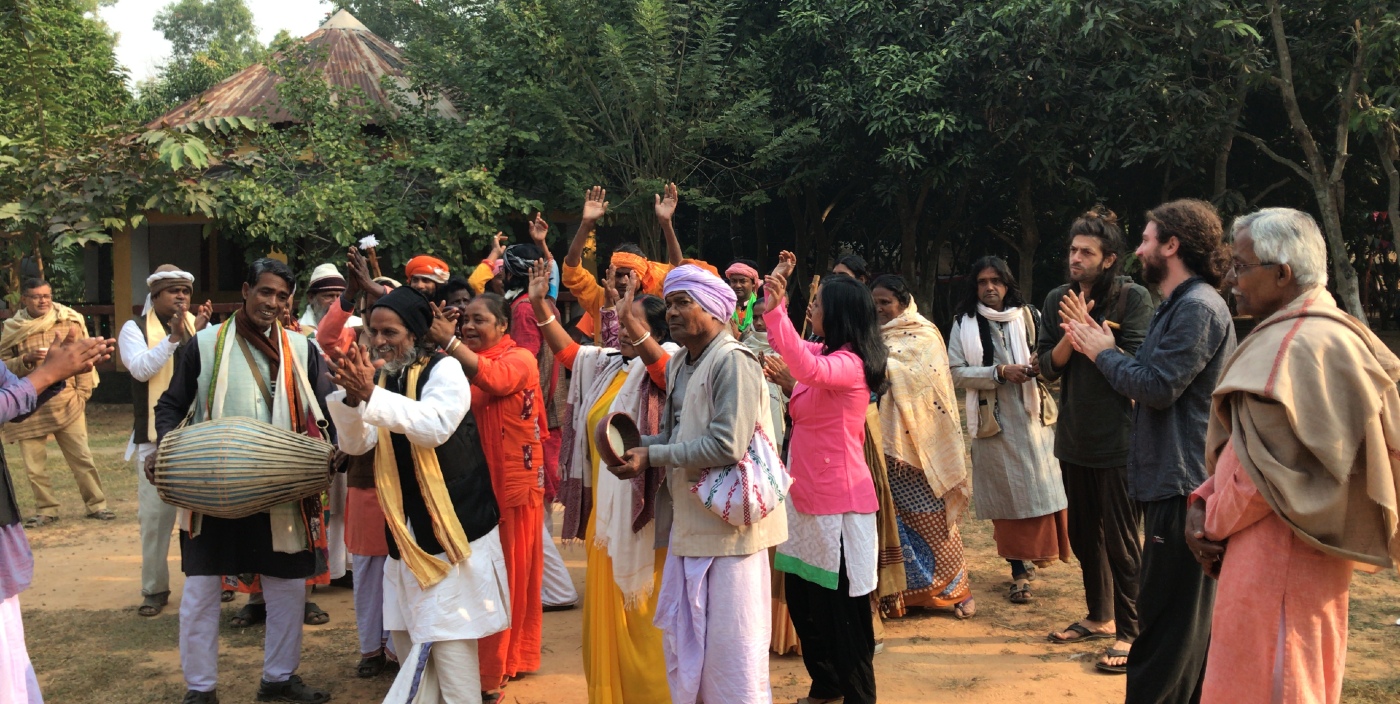 Slow Travel
The aim of TourEast and Banglanatak dot com is development using culture and ensuring artists' rights. The offered tours are all about experiencing traditional culture and centred around the communities. The tours directly support artists and craftspeople and promote their art and craft
---