In recent years hordes of tourists have descended onto Ladakh during 'season' months, attracted by the stark beauty of the region and its unique and rich culture. Among the positive effects of this onrush is the improvement in income of the people here. However, as in many industries in many parts of the world, women in Ladakh have mostly not directly benefited from tourism. The Ladakhi Women's Travel Company (LWTC) was formed in 2009 by the intrepid Thinlas Chorol, Ladakh's first professionally trained female guide, to correct this imbalance.
LWTC is owned and operated by Ladakhi women and all the tours and treks, which are open to women and men, run by the company are led by women guides and all the staff, including porters, are women.
LWTC specialises in homestay treks. One of the aims of the outfit is to encourage Ladakh's women to showcase their abilities and skills, especially in the more remote areas. By making tourists stay in homestays, the company ensures women in small villages of Ladakh get a chance to earn money. This empowerment ensures they get a better standing in their local society. It also ensures people do not need to leave their villages in search of employement and traditional culture and ways of living are preserved sustainabily.
Living in homestays is a great way for travellers to experience the region as they become almost a part of a local household, sleeping in the home and eating with the host family. In many parts of Ladakh camping is the only alternative, but camping treks require ponies and donkeys who use up the limited supply of grass that domestic animals need.
LWTC offers numerous multi-day treks, from three-day to 14-day treks, in the Sham and Hemis National Park regions. It also offers shorter one-day to five-day tours focused on monastery visits and scenic tours to Nubra Valley and Pangong Tso.
A tour or trek with LWTC ensures travellers get a unique, rarely-seen women's perspective into the lives of Ladakhis.
Price: Depends on trek, group size and duration. For instance, the 5-day Lamayuru to Chilling trek costs Rs 16,600 per person when in a group of 4. Includes accommodation in homestays, meals, entry fees and services of a guide.
Read more: http://www.ladakhiwomenstravel.com/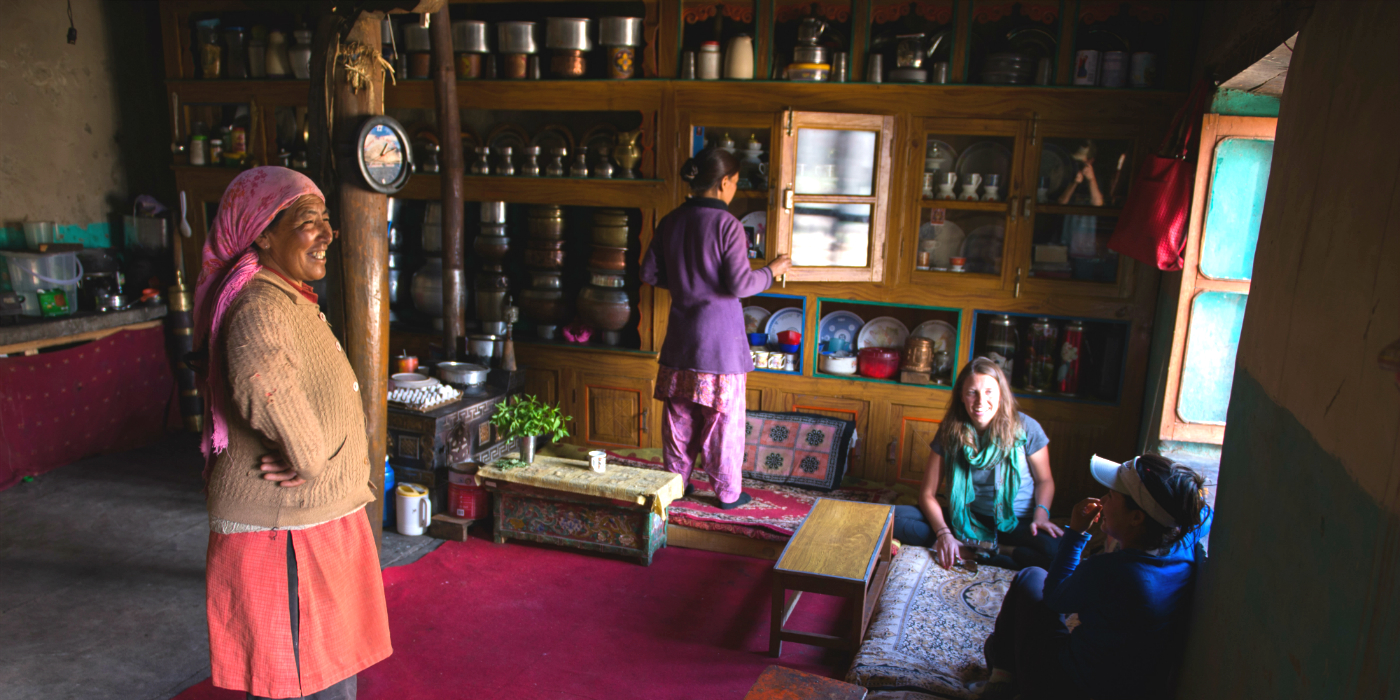 Slow Travel
The Ladakhi Women's Travel Company (LWTC) employs only women of the region as guides and porters on treks, ensuring women are empowered and have good employment opportunities. Also, the outfit offers only homestay treks ensuring women in remote regions of Ladakh benefit from tourism by opening their homes to travellers and being homestay hosts. By offering homestay treks instead of camping treks, LWTC also ensures that tourism doesn't stretch already limited resources in the region and issues like waste generation and disposal are avoided as existing home infrastructure is being used.
---