It is no wonder that a travel outfit run by former Indian Navy officers is named Kalypso! Calypso is a mythological sea nymph who detained Odysseus; it is also a style of Afro-Caribbean music; and it is the name of French explorer Jacques Cousteau's British-made ship.
The Kerala-based Kalypso, which has been around for almost two decades now, started out offering adventure, nature and eco tours in Kerala and has now expanded to other parts of the country and even to Sri Lanka. But Kerala remains an area of focus. The active and nature-focused tours it offers ensures travellers get to experience a side of Kerala (and the other destinations) that is not seen on regular holidays.
Kalypso runs the whole gamut of active holidays, from trekking, walking, cycling and backwater kayaking holidays to wildlife, birding and activity family holidays. The itineraries are interesting, with experiences like cycling from Fort Kochi to Marari Beach to Allepey to Kumarakom along the sea and backwaters through fishing villages and coocnut plantations and past paddy fields, temples, churches and toddy shops; or embarking on a multi-day camping trek in the rainforests of Munnar where travellers pitch tents in the forest and eating food made on camp fires; or the more sedate homestay tour of Kerala that is crafted around beautiful homestays and the cultural, culinary and people experiences they have to offer.
Kalypso also offers a bouquet of fascinating special interest tours that range from thought provoking to the whimsical. So there is a 'tuk-tuk' tour of Kerala as well as tours focusing on butterflies and dragon flies of Kerala and the botony of Western Ghats with a botanist. For keen birders, Kalypso offers well planned birding tours in across the country and Sri Lanka, including tours in the Western Ghats and Andaman Islands.
The outfit also offers packages for families with children looking for active holidays and curated active holidays for those above 50. It also organises nature camps for school students.
Kalypso also runs The Hornbill Camp, an eco birding and adventure camp set in a coconut grove along the River Periyar.
Price: Depends on the tour. The 5-day Rainforest Trek in Munnar costs $520 (approx. Rs 37,300) and includes services of trekking guides and cook, accommodation in tents, all meals and forest entry fees. Their 12-day Kerala Homestay Tour costs $1,200 (approx. Rs 86,000) and includes cccommodation in homestays, activities, most meals and all vehicle transfers
Read more: https://kalypsoadventures.com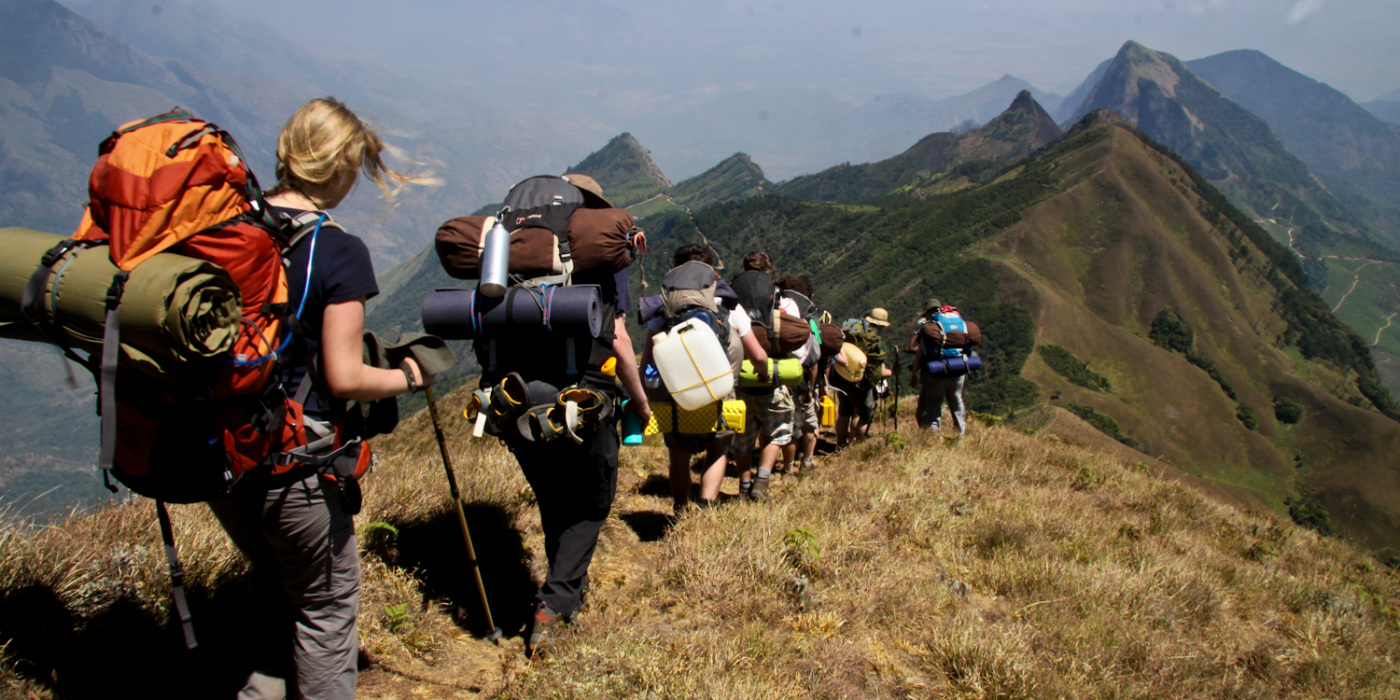 Slow Travel
Kalypso focuses on nature-based tours. It works closely and on an equal footing with the local communities and ensures livelihood opportunities for them. Whenever possible Kalypso partners with local villagers, small enterprises, locally owned shops and restaurants or with organisations whose income goes to conserving the environment. The student camps are its attempt to bring youth closer to nature.
---