Zanskar is one of the most beautiful regions in Ladakh with some of the best trekking routes. This region was not linked to the 'rest of the world' by proper road until 2019, when a road link opened up. Almost immediately after, about 70 bikers rode in. They had a lot of fun but they hardly interacted with the locals. They spent a lot of money for the trip, but nothing really trickled down to the local area or community. Is this what tourism should be? Is this sustainable?
Travellers now want to explore the remotest, most exotic and most beautiful destinations. But as new destinations open up for tourism, they run the risk of over tourism and over exposure with local resources coming under pressure and the rise of new problems, like increase in waste. The challenge in front of communities and travel companies is to ensure tourism not only does not adversely impact local ecology or communities but can actually benefit locals. Travel companies bringing travellers to such locations should ensure that they are actively helping the community; tourism should ensure 'good' development—the lives of locals need to get better, livelihood opportunities and income should increase but local culture and ecology needs to be protected.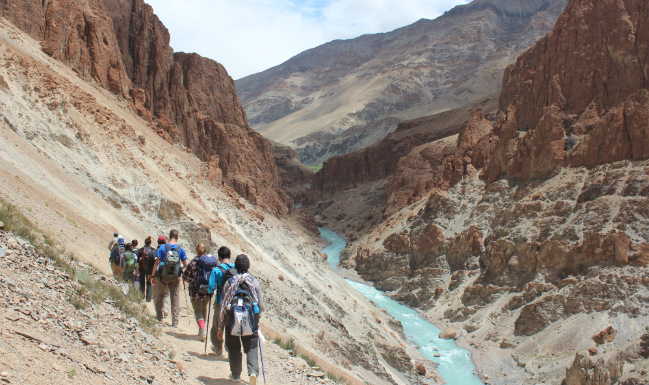 This was the problem we wanted to ensure we would solve in the areas we operate. The Global Himayalan Expedition (GHE) has electrified over 100 remote villages in Ladakh and this is what we have learnt in the process:
1. Interact with community before offering a solution: When I visited a village in Ladakh and asked them what they needed, the response covered everything from light to roads. Since I have an engineering background, I thought light was doable. During our first expedition in 2013, which was focused on providing experiential education access, we distributed solar lanterns. The villagers were happy but did say that every room needs light. That's how we started working on the idea of a micro-grid that was safe, electrocution-proof and the upkeep could be done by the villagers. We created this expedition model, where 20 people would participate and pay about $2,000 to $3,000 per head to cover the cost of the micro-grid as well as their own logistics cost. We transport all the parts of the micro-grid and other eqipment to Ladakh and assemble there. There are five service centers in Ladakh, run by locals we have trained. So in effect they became micro-entrepreneurs.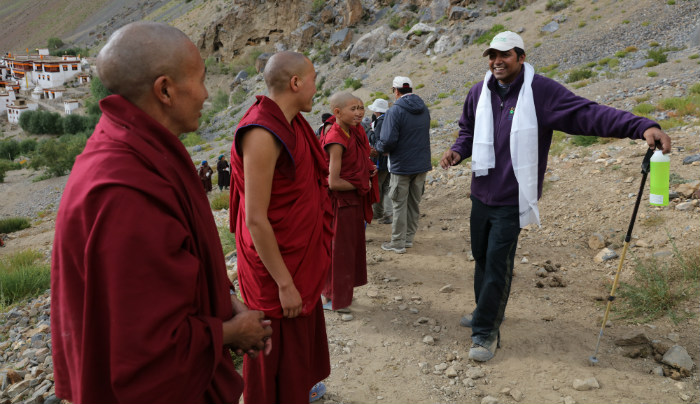 There are many instances where people try to replicate a solution or initiative they have seen in one location in another without first trying to understand if this is something the local community needs. An initiative completely divorced from the local community is pointless.
2. Get community invested: While charity or donation has its place, investment from the local community is necessary in ensuring they can benefit from a project or a solution over a longer period. The sense of ownership is important. But also be realistic. If the community is poor, they might not be able to contribute financially. But they can contribute in other ways, like hosting travellers, providing food, helping organise local transport etc. They should also be involved in the management or running of the project—the idea is that the project should have a long-term impact on the community.
3. Build a workable and sustainable model for a region: For an organisation, whether it follows the non-profit or for-profit model, to remain viable for a long term it needs to create a business model that will ensure the work keeps going on. We cannot just electrify 20 villages and leave it. If an equipment does not work and we get a call and we are in Delhi or Bengaluru, then it will not sustain. That's why we set up service centres in Ladakh. The execution model needs to be replicable as well.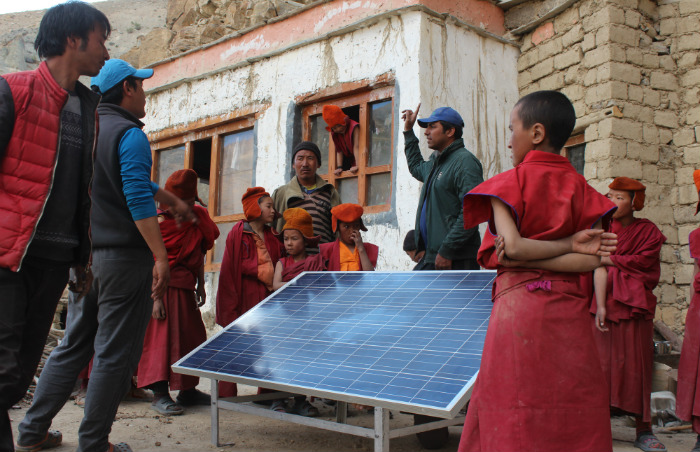 4. Be one of the locals: You cannot truly create impact if you go as an outsider and behave like you are doing the local community a favour. We also gain immensely from these interactions and it is never a one-way street. Live with the locals, eat with them, understand their problems, be a part of the community. Only then will they accept you and it is then that you can bring about true change.
5. Be prepared for the unforeseen: In rural parts, especially in remote regions, political interference or even local village politics can cause problems. You have to be unbiased and stay away from politics and ensure you are not creating fresh problems. You will need to deal with political interference. In one of the villages, in the early days of our initiative, a politician had helped transport our equipment, but he later tried to take credit for the whole initiative and worse started making demanding from villagers. That was a lesson learnt for us. Do not expect the government to help you out but it is best to keep local government officials in the loop and make them feel part of it. However prepared you are and how much ever planning you have done, something can go wrong.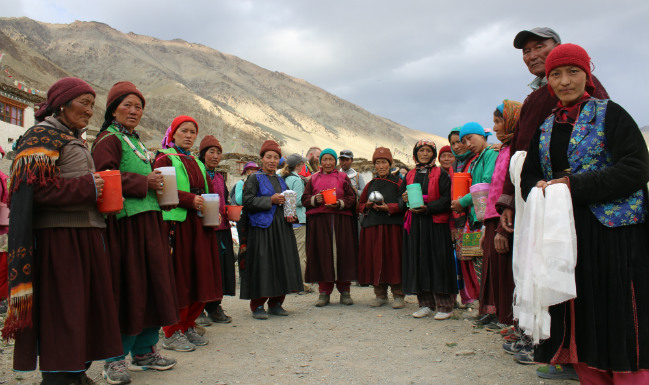 Finally, create impact that is necessary or useful like improving quality of life or health or providing livelihoods. Changing local culture or traditions should not be part of the agenda. The villagers know what works for them and what doesn't. Listen to them.