You have built a beautiful homestay or you have been working at the grassroots level with a rural community in a beautiful corner of India and now want to get travellers here to help create more income sources. But, how do you reach out to these 'invisible' customers? That's what we are setting out to understand here.
But before you start reaching out to potential customers, you should keep in mind that people 'buy' people, so investing effort in building networks and collaborations through interactions, especially in real and also in virtual spaces is critical. Also, authentic travel experiences hinge upon relationships built with local communities, making sure the travel enterprise connects with their felt needs. Only if such authentic experiences are offered, will travellers truly respect the value proposition you have created.
Building Networks
Networking with domestic and international travel agents, meeting them in person by participating in travel fairs and markets is critical to casting a wider net to attract clients. Register your presence at important travel events to interface with the companies, building personal rapport and reminding them of your work. Relatively small travel businesses and properties are defined by the personalities that run them, hence building one-to-one connections is particularly important to their success.
Publicity and Promotion
Word-of-mouth vs. Social Media
Travel businesses can grow by word-of-mouth publicity with very little advertising, if the product/experience is good. Choose your social media platform with care. Instagram is particularly effective and putting out information on it along with other social media platforms helps in gaining visibility and connecting with those interested in your work.
Talk about your work, do not 'green hush' it
'Green washing' is rather common in the sustainable/eco/responsible tourism space. But so is 'green hushing'. A large number of travel outfits doing interesting work 'green hush' or do not talk about their work in depth. Green hushing reduces the visibility of those doing genuine work, and travellers do not know enough about such options. The growing visibility of responsible travel outfits would improve the prospects of the industry as a whole, hence, it is extremely important to invest in showcasing one's work on social media, at fairs and festivals and leveraging opportunities provided by media organisations and by state tourism departments.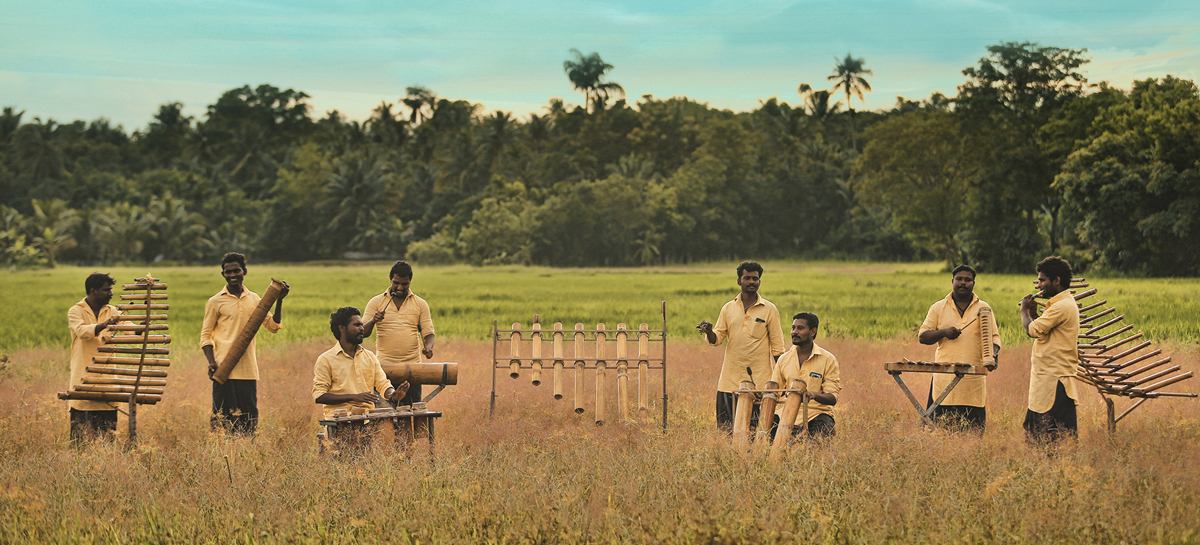 The Blue Yonder's (the pic above is from an experience it offers) travel experiences are an end result of its engagement to preserve, promote and conserve natural and socio-cultural diversities while providing economic compensation for the multiple stakeholders involved in it.
Address criticism genuinely, particularly to reviews on public travel forums
It's important to address negative feedback, especially that which appears on public forums like TripAdvisor. Responding to complaints proactively with a genuine engagement is critical for a company's image. Treat every complaint as an opportunity to address the issue raised.
Focusing on Travel Products
A good travel product for a first-time visitor
A good product is one that offers an authentic, fun and potentially transformative experience for the visitor. This often requires an entrepreneur to go beyond what a client wants, because first-time travellers have standard or stereotypical information and do not always know the range of things that may be there to find or see.
Cover the basic and the iconic, but add an off-beat experience or two

Offer your first-time visitors the basic, 'quintessential' India they wish to see, but also go beyond what they want, to deliver an authentic experience. So if you are catering to international travellers on a Taj Mahal or Rajasthan trip, add a village stay or visit, to allow for a true experience, even though the guest might not have thought of it.
A good first experience ensures repeat clients
Repeat clients are not a common feature of travel in a country like India, but their presence means that you are delivering the goods. A first good experience at a property or with a travel company helps to ensure that clients return, creating opportunities for outfits to offer off-beat experiences in non-traditional destinations. Repeat clients are likely to trust you and be open to your suggestions, whether it means a trip to a dhobi ghat or a local school, even at the cost of missing an important monument.
It is all about experience
While most travellers essentially look for 
a clean, comfortable stay with good toilet facilities, they also seek friendliness in a
 host and interesting experiences. A small property could offer unique experiences like 
a riverside picnic, or tea on a sand dune, rather than money spent on swimming pools and expensive furnishings. Thus, imaginative use of the everyday practices, like cooking, rituals to care for animals or water
bodies, routine work on a farm, to create personalised and customised experiences, enhance the novelty of a place for the client.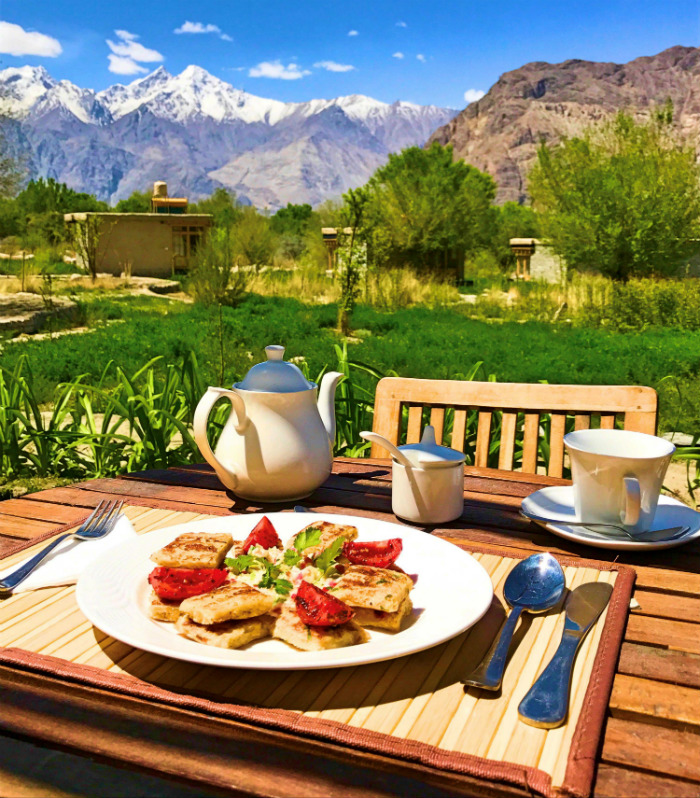 The grounds of Lchang Nang Retreat (pic above) in Ladakh's Nubra have outdoor tea stations and the small hotel arranges for picnics by the river nearby. These are lovely touches for a traveller.
Take it slow
Don't expect your clients to grow overnight. It is, in fact, not desirable. Identifying the kind of clients who find resonance with your ethos and style takes time, so be prepared with resources needed for a marathon run.
Storytelling is the Cornerstone of a Good Experience
Good storytelling draws a live picture 
of local people's everyday life, their relationship with art, cuisine, work, their struggles and triumphs, to offer a sense of place. It enables visitors to experience the texture of the place and build their own connection to it.
Local communities as storytellers
A good story calls for substantive content, and who, but local communities, could be better repositories of stories of their native land. The pride and sense of investment they bring to the table are important ingredients of a good story. Training interested and informed locals as storytellers to guide local tours brings authenticity and passion to the stories and the experiences.
Collaborate and Expand
Collaborate with communities
Authentic experiences can be built only when travel entrepreneurs invest in relationship building with communities. Transformative travel experiences for clients hinge on the relationship a travel enterprise builds with the local community. Working closely with a community and co-designing travel offerings that also respond to its felt needs, staying inclusive of the most marginalised, helps build experiences and stories that are real and close to the ground.
Collaborate with ground-level operators
It always makes sense to stick to core competencies rather than claiming expertise in different parts of the country. To expand to other parts of the country, it pays to find the right partners and collaborators with whom you find common meeting grounds. These decisions need to be taken judiciously, since they call for investments in people, website, etc, and it might be better to recommend people to various networks. Federations of tour operators and destination management companies need to identify and invest in good ground-level operators, rather than trying to run operations remotely.
Collaborate with Travellers
Travellers can also be the best storytellers on social media. If the traveller has had an authentic experience, then he or she will tell a good story about it. Follow-up with your clients to write an insta story or post, or give you a review, as soon as the holiday is over.
Seek the support of tourism departments
Trade shows have become networking sites and not for business. The business comes from personal connections and storytelling. There are more officials now who understand these stories.
(Main photo: MIDHUN GEORGE on Unsplash)
(This article is adapted from a workshop conducted by Gopinath Parayil, Founder, The Blue Yonder and Emma Horne, Founder, Emma Horne Travels at IRTA 2019)