March 23, 2020 The Covid-19 crisis is still unfolding with India on the cusp of a complete lockdown. The virus has brought life to a standstill with almost every country and industry heavily impacted. The travel and tourism industry is unsurprisingly feeling the pain, with cancelled holidays, aviation shutdowns, quarantines, and border lockdowns, apart from the fact that people are falling ill. Responsible Tourism (RT) companies, many of them small operations, have also taken a direct hit.
UNWTO estimates a loss of $30 billion to $50billion in spending by international visitors in 2020. While the number is staggering and we are staring at a very tough recovery, we must remember that the industry has faced and survived perils before, like the 2008 financial crisis, the SARS epidemic and 9/11. The RT industry will survive this too, even if that seems like a long way away right now! What RT ventures must not forget is that how they behave and respond now will have far reaching consequences in how their relationships with customers, employees and community partners will look like on the other side of this crisis.
As RT companies deal with the immediate challenges and start crafting longer term strategies, it will do well to keep these 10 commandments at the core of all decisions.
1) Thou shalt give primary importance to health and safety: Right now the urgent need is to ensure we break the chain of Covid-19 infections. It is of utmost importance that we ensure the disease does not reach the remoter and rural parts of the country that can suffer much more during a breakout. Shutting down operations temporarily may seem devastating, especially in areas like the Himalayan belt where the main tourist season is just beginning. But that's the best decision that can be taken. In fact, many RT companies have already done this and that's heartening. Those who can should also help spread awareness in their local communities and ensure they too practise social distancing and self-isolation. Do not forget mental health. Self-isolation or shelter-in-place can take a toll on the mental health of team members and community members. Creative and participative ideas (like image below) could help make everyone feel connected.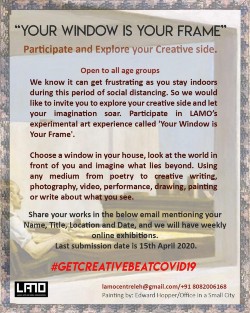 2) Honour thy stakeholders: Customers, employees and community partners are all equally important. Many travel companies have seen bookings cancelled until April/May. In some cases the travel companies have proactively cancelled the bookings to ensure safety. Most companies have given the option to customers to reschedule and are holding on to the deposit. Communicate to the customers that this is being done. Be polite, be empathetic. Like, adventure travel company Aquaterra Adventures. Its founder Vaibhav Kala has published a blog post in which he has said the company will retain the deposits that can be used for trips later and that no cancellation charges are being levied. He has also clearly mentioned the Covid-19 induced additional hygiene and safety measures the company is implementing. There might be cases where customers want the money back as they do not see a chance to travel in the foreseeable future. It might be best to pay that money back. It will help build customer goodwill.
Similarly, your employees might be on forced leave. Not everyone in the travel and tourism trade can work from home, especially field staff. Be honest with them about your ability to pay salaries. Do not tell them you will pay them the salary once things are back to normal, if you are unsure about your ability to pay. Similarly, be honest with your community partners. Let them know why certain tough decisions are being taken. Make them a part of the decision-making process.
3) Thou shalt actively help the government combat Covid-19: We do not know how this global pandemic will pan out and which pockets it will hit. Large companies like Mahindra Holidays and OYO have offered their hotels as quarantine facilities to the Government. If, unfortunately, Covid-19 reaches your location or the Government needs space to quarantine suspected cases, homestays and small hotels that are lying vacant could offer their properties. There are other ways in which to help. Community-focused travel companies have close links with the local community and can guide or support local government activities like helping set up health check-ups, looking after the elderly, providing facilities for visiting medical staff or offering hygienically prepared food. Just convincing people to stay indoors, maintain social distancing and helping them reach medical facilities might be the most important contribution you can make.
4) Thou shalt help your local community: Hopefully, the virus will not reach villages and India's remote regions. But every community is sure to face the impact--labour migrants returning from urban areas due to lack of work, lower income, disruptions in supply-chain, lower demand for their products, medical assistance becoming more difficult. Entrepreneurs running tour companies should reach out to all the communities that they work with over the coming days to understand the issues they are facing and help figure out solutions. Those living in such areas, like those running homestays or small hotels, should work closely with the community and local leadership to help mitigate the problems. This could be amplifying their voice, getting resources (like doctors on the ground), even helping with crowdfunding or offering home schooling for a few children. Elders everywhere will need more support and checking in with elders in your neighbourhood regularly or helping them with home-cooked food are small steps to take. RT operators are also better placed than many in the local community to access outside support.
5) Thou shalt create new income sources: Many travel companies in other countries are creating new streams of revenue, especially for their employees or community partners. This is what global scholar-led tour company Context Travel has done: http://seminars.contexttravel.com/. As most of the world goes into self-isolation and home quarantine, many are spending more time online (who knew we could spend even more time online!). This can throw open new income potential. Streaming of sessions conducted by your local guides, a local cooking vlog, streaming folk music performances, local language teaching sessions etc. Another option is to figure out local options. Can homestays start offering farmed vegetables and fruits in local markets? Can they set up small producer groups with their community partners to package and supply local crafts or products through the online channel? Sure, these are not quick fixes but a well-thought out model will survive and provide additional income even when the tourists are back.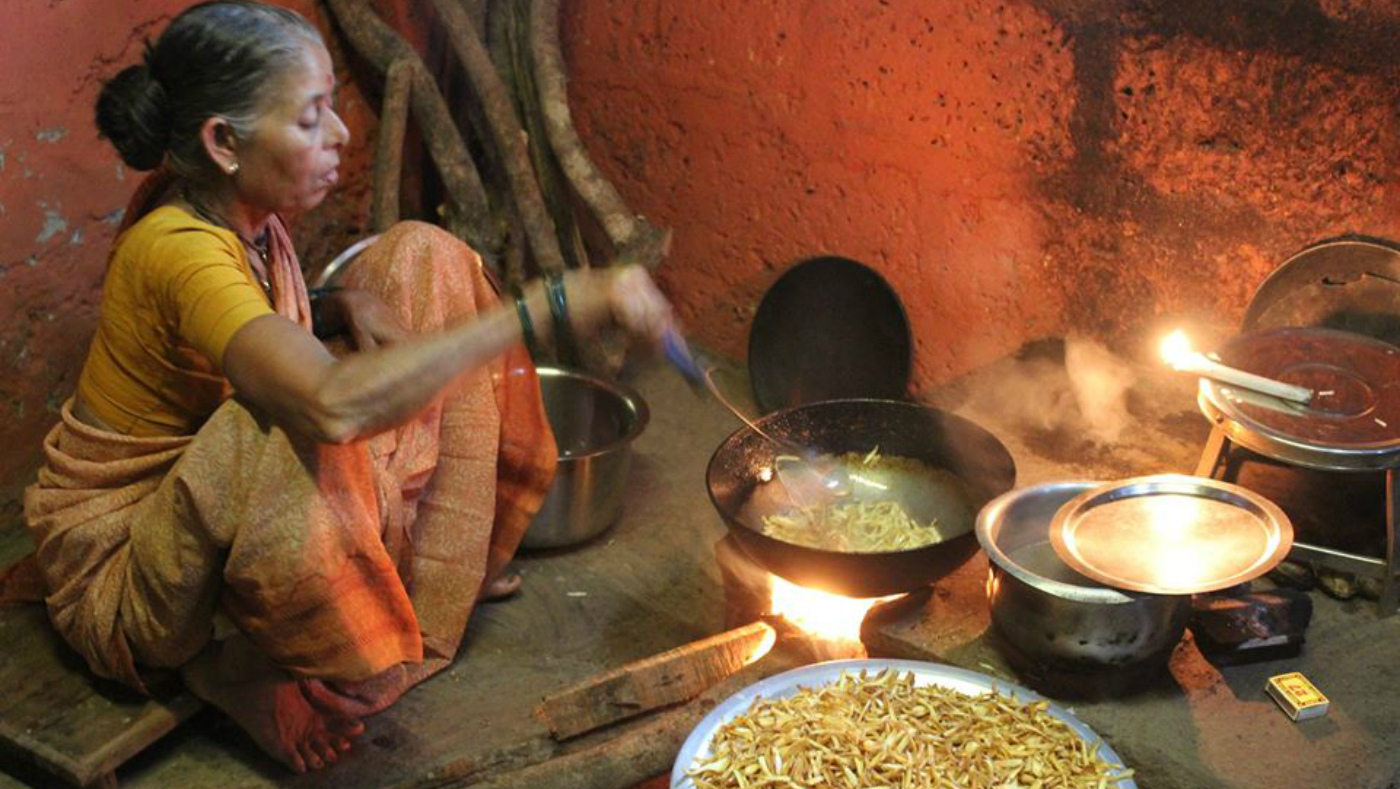 6) Thou shalt network: Now is the time to reach out, if you haven't done so before. Sure, you might be part of a couple of online booking platforms or be part of some international representation platforms. Now is the time to build a more formal network of travel businesses in your local area, or create a collective of RT companies in your region (Check out the Responsible Tourism Collective Goa: https://www.rtcgoa.org/). Times of crisis teach us how important it is to have support and who better than your peers will understand the problems and challenges you are experiencing.
7) Thou shalt scale up social media & digital presence: Remember the point made earlier about almost the entire world getting online and on social media? This is the time to engage with your past and potential customers. Remember all the things you wanted to do online but just didn't have the time, like getting a better website designed or putting more videos on your social media pages? Well, now's the time for it. RT practitioners from different geographies have come together to launch https://www.resilientdestinations.com, an online resource sharing platform for travel companies in this time of crisis. They promise to have more resources online soon. Many digital workers, like website developers and social media consultants, are freelancers and will be glad to get the work if you need to outsource. You can also make use of all the online courses that have been made free (even if temporarily) to pick up new skills or upskill.
8) Thou shalt fix what can be fixed: Just like all the digital catching up RT entrepreneurs can do, they can also do all the work that they had put off for when there is time. This could be doing small maintenance and repair work on their homestay, organising all the paperwork, creating a vegetable patch in the homestay grounds etc.
9) Thou shalt prepare & plan for the future: Things will get better, we will overcome the pandemic and people will start travelling again. Create plans for then, now. Travel companies can offer discounted bookings to those whose bookings had to be cancelled. You can also ask customers to do an open booking, where they pay the deposit now and can finalise their dates of travel later. Many who can, would be happy to support responsible and community-focused travel companies. Or create a campaign to increase awareness about your region, like getting volunteers to help repair facilities or teach at the local school. Create new experiences, put in place new travel templates. Make use of this time so you are ready when the travellers come knocking. After the catastrophic earthquake in Nepal in 2015 when the tourism industry was struggling, local tour company Social Tours started a social media campaign asking travellers to take a photo of themselves with a card that read: 'I'm in Nepal now.' Eventually, the Nepal tourism board decided to take the campaign forward to help mitigate the post-quake slump. They also created new tour products like 'Rise
 of the Artisan',
 where travellers could meet and support craftspeople who had the traditional skills to be able to rebuild a 2,000-year-old stupa like they did after the earthquake.
10) Thou shalt play fair: Once this crisis passes and the tourists start planning their tours, some might be tempted to resort to discounting or undercutting prices. Hotels in Bangkok went through a period of price wars after the political turmoil the country faced. This is always a short-term and myopic strategy and will lead to longer term problems. Standing together as a community, sticking to strategies that help travel companies as a whole (like deciding on discounted price slabs for all properties in a region), creating value-added experiences or offerings and not resorting to unfair practices will help companies build partnerships and trust and also help the business in the longer run.
While we look after our own and help support our communities, let's also add an extra commandment—to look after nature and wildlife. As is obvious during this Covid-19 pandemic, Nature is still boss.
(Photo credit for main image: Vikas Sawant from Pexels)
(We at Outlook Responsible Tourism are creating a series of articles linked to the Covid-19 crisis that aim to give voice to RT practitioners in these trying times and also to act as a peer-to-peer learning and sharing resource. Do reach out to us with ideas, suggestions and details of what you are doing to overcome this period of crisis. Mail us at responsibletourism@outlookindia.com)