Responsible tourism, notwithstanding text book definitions, to me is a responsibility to nature and to its people. While a lot continues to be discussed and done around the former, I will focus on the later—people, specifically on why and how to ensure that the benefits of a mass product like tourism should be directed to the natives.
Why should tourism benefit natives? The over-arching answer is that it ensures harmony and balance. Put another way, when the benefits are not shared with its people, it leads to social unrest. A case in example is the disturbing sign of non-Goans setting shop in Goa in the tourism sector. There is nothing really wrong with non-Goans setting up businesses; it goes wrong when they do not employ locals. Unfortunately, the common excuse is that locals are lethargic and unprofessional. These jobs are more often menial and are typically taken upon by migrant labour. The better jobs are handed out to non-locals. What they fail to understand is that aspirations have changed, the migrant has herself/himself given up traditional professions like farming life in their homeland for want of a better paying job even if it is menial labour. In fact, Goans who migrate follow the same pattern! The new age Goan is hardly a reflection of the past; they are savvy and committed.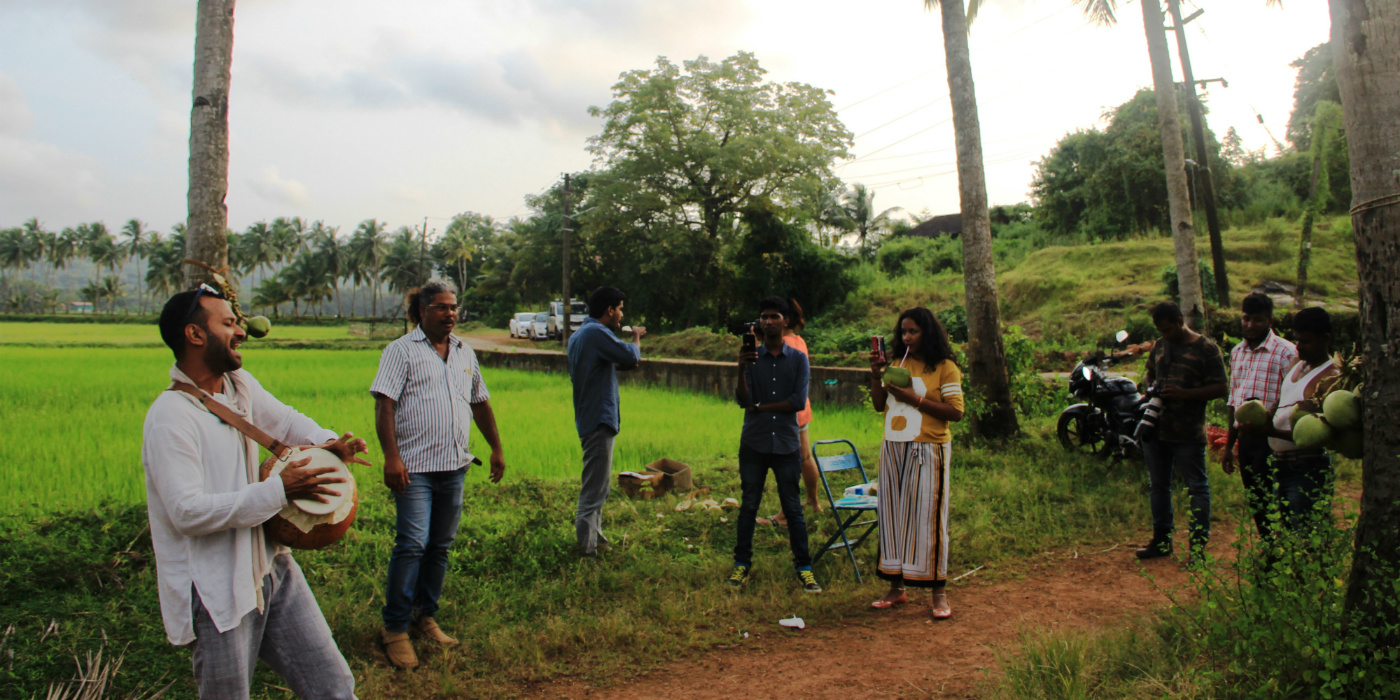 What do we do different? The foremost is taking natives into confidence—explaining to them what the government proposes to do, how it plans to involve the locals, how it will benefit them both socially and monetarily, how the government wishes to train the locals, the monetary benefits out of local tourism, how their surroundings will be affected, how the government plans to protect the locals surroundings. Does that happen, and does it happen often? Notwithstanding government involvement, we have been witnessing locals, local bodies, panchayats, youths coming together to create their own eco systems around local tourism. I have personally witnessed the wholehearted joy and pride among the locals who have accosted us around their locales.
We at The Local Beat have approached locals, explained to them our version of tourism, that it was paramount to involve the locals, that locals would play host, prepare meals, entertain guests with music, craft & art, that we only have limited number of visitors, that we do not allow visitors to tag the places, a zero tolerance to littering, noise and the damn selfies. Besides, we provide at least 24 hours advance notice to locals. This also means that we screen guests (it starts with explaining to buyers, hotels, customers, consumers how we conduct outings for visitors).
Our offering in festival-tourism reflects this as well; we restrict the numbers to 20 with at least four of our staff being around. Similarly, when we kicked of fGoa's first ever local-village tavern trail with a local manufacturer Cazulo Premium feni, we spent 12 man-days ensuring that the tavern owners and patrons were familiar with us, accepted us, after having explained to the owners of taverns why we wished to provide a glimpse of the village-tavern-life to visitors. What is important to note that the monetary benefit sits behind personal relationships and the comfort level that locals feel towards us and what we do. We ensure that our staff is at hand to help in preparations and also help post event. We also ensure that we share pictures, videos, experiences of guests with the owners/patrons after the event (usually a few days later). This is important for us as these are emotional transactions that we create and nurture. I call it mind-ful tourism.
In our bid to make tourism locally relevant, we are now working with a fresh approach of involving more and more locals not only in hosting, but in areas ranging from arts, crafts, music, cuisine, traditional professions, et al. A key challenge is in getting the next generation to come on board what the previous generation has passed onto us. We remain committed to working alongside our fellow Goemkars in preserving and protecting our authenticity.