08 May 2020
The COVID-19 Pandemic has been very hard on the travel and tourism industry. How do you see the industry recovering after the lockdown?
Overall, the industry will recover in a phased manner over a period of time. Having said that, domestic tourism will recover faster than international tourism. And in domestic tourism, for all the reasons that we very well know, city tours and day-drive tours will be the first to recover. Domestic hotels will unlock the opportunity from the drop in international tourism. This will be typical globally, where the travel will be domestic primarily in the form of driving trips which offer safety, hygiene, clean air and water. International tourism is very difficult to predict; it will depend on how the foreign governments react in terms of allowing their citizens to leave their shores to distant lands. The Investment Promotion Corporations of various states will do their job and the Trade Fair promotion board will ride with them for sure; and the tourism industry can support them if they end up attracting international footfalls. Quarantines are not going to go away. Safety, hygiene and security will be the path to recovery.
Does the Ministry of Tourism have any plans to help ease the pain? Any special incentives or schemes for the Indian tourism industry?
Given the diverse impact of COVID-19 as well as the different realities in different states, one single balm will not mitigate the impact. Both the central Ministry of Tourism and state tourism authorities have to take action. We have constituted a National Tourism Task Force for the revival of the hospitality and tourism industry which is headed by me. This task force includes state tourism ministers, joint secretary-level officers of the concerned central ministries, and representatives from associations like FICCI, CII, ASSOCHAM, WTTCII as well as heads of tourism and hospitality associations. We will be holding the first meeting of the task force shortly and make appropriate recommendations for the revival of the tourism sector in the country.
This does not mean, however, that we have not acted earlier. Ever since the pandemic started to spread and borders started closing across the world, we have been continuously in touch with the tourism industry of the country. The demands of the industry are already before the Government and I am sure positive outcomes will come. Within the means of my own Ministry, I have requested my officials to work out reforms in the existing schemes like Market Development Assistance, extending it to promote domestic tourism, and work out schemes to jointly support the marketing efforts of tour operators and the hospitality industry.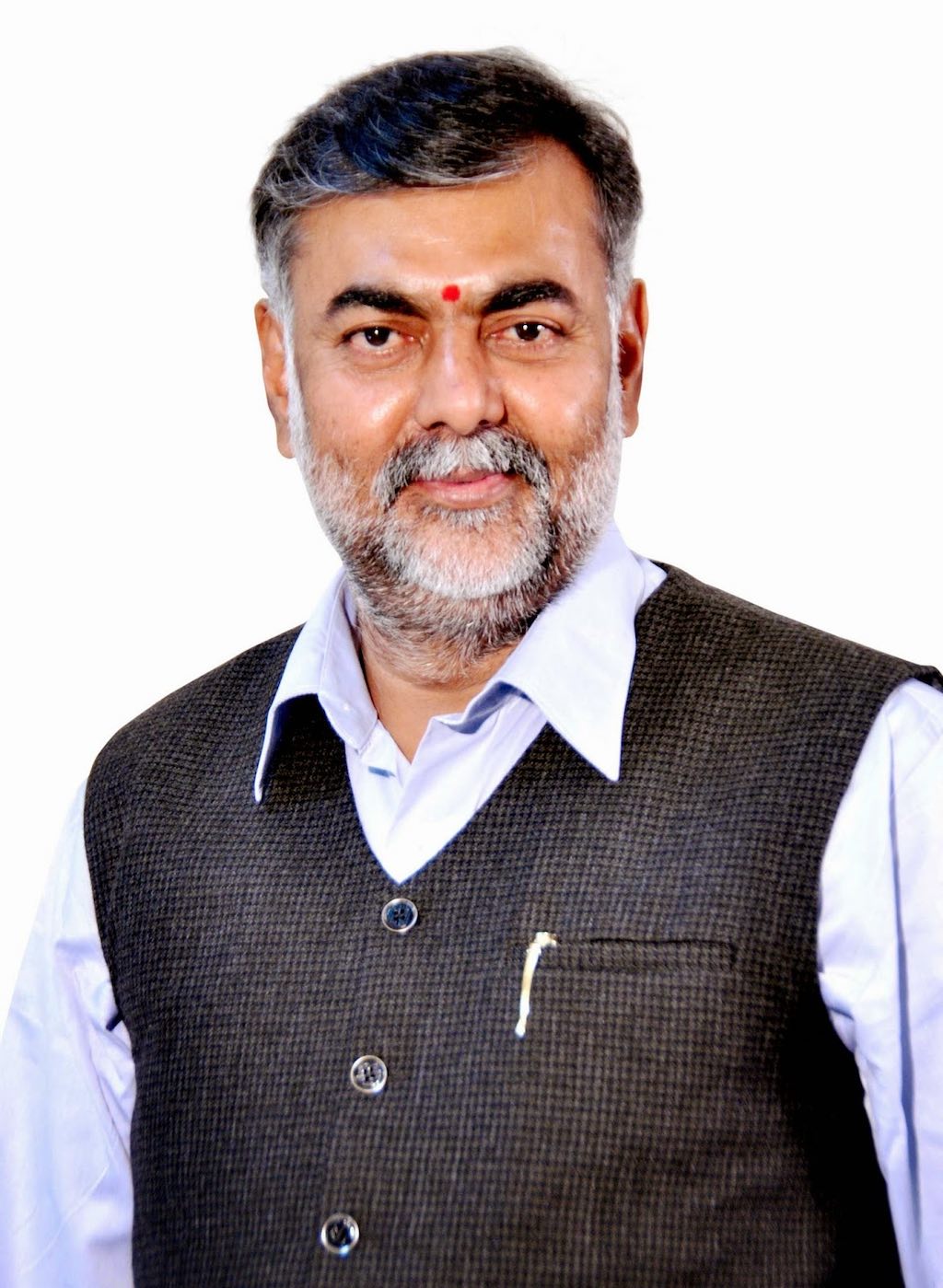 Prahlad Singh Patel, Union Minister of State for Culture and Tourism
Going forward, will the very nature of tourism change in the post-COVID-19 world? Your thoughts?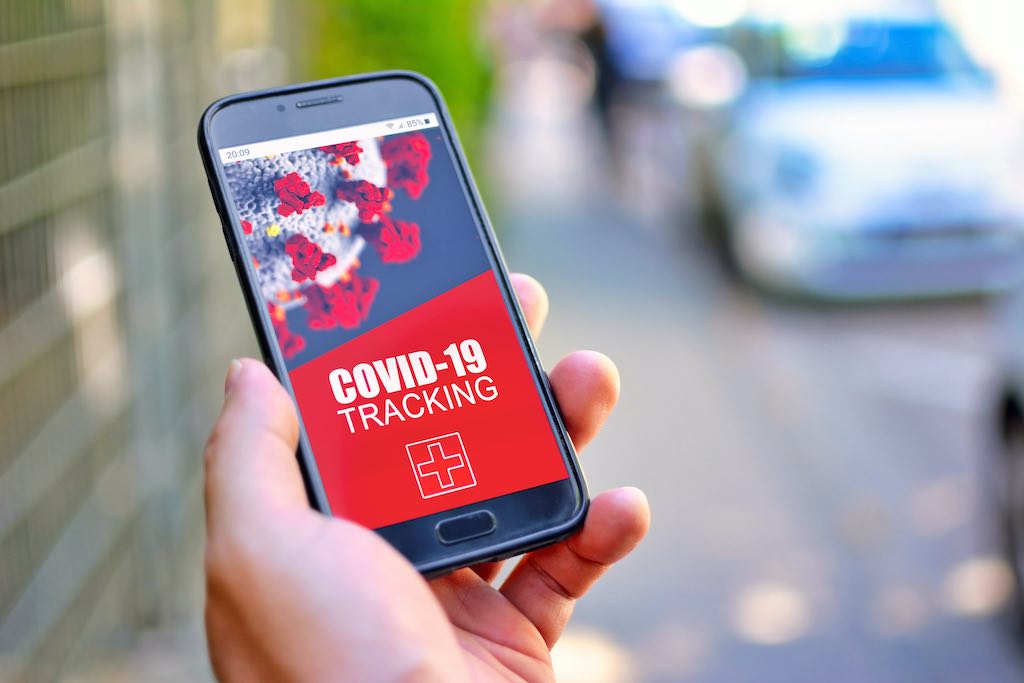 Coronavirus app tracking concept
Let's for a moment park international, both outbound and inbound, out of these conversations and focus only on domestic. Absolutely. Tourism will totally change. Seen from a demand side, safety, hygiene, and security will be the top concerns. Clients will travel to a destination only if they have proof that the place they are visiting and the bed they are sleeping in is absolutely virus-free. A safety license from the local municipality (like a fire license) will not satisfy clients. They will need continuous monitoring of all the assets and people they will be encountering during the tour—like an Aarogya Setu app, they will need something to scan a location before they enter. One will see more couples, small groups and trusted family vacations. People will stop travelling in mass group tours. So industry suppliers must make adjustments accordingly. In this time of crisis, the world is also turning to Eastern and Indian healing practices, so I expect this will boost wellness tourism in a big way. Our Himalayan and Northeastern states have largely emerged as safe zones during the COVID-19 crisis, so I anticipate some tourism opportunities there, but we have to work out new modalities in terms of safe trekking routes and advanced communication networks, etc.
What role will tourism play in the recovery of the economy?
It can play a great role—both internationally and domestically. Let's first admit that the global campaign 'Incredible India' has created a greater impact than any other campaign. But we need a new brand called 'Namaste Incredible India' because the whole world is going to be using our greeting symbol. Namaste should be Safety, Hygiene, Peace and Harmony and this should be equal to India. That should be the umbrella campaign. Under this we should attract companies leaving China, we should attract infrastructure investors and we should attract MNCs to offshore and outsource services. And, eventually, 'Namaste Incredible India' should also attract tourists when the time is right. In other words, it will be foolish to say India is a better investment destination because we can help you earn more profits or offer a better supply chain. Instead, we should appeal to basic human instincts by saying 'Namaste, I am India, I have been around for 5,000 years. Namaste means Safety, Namaste means Hygiene, Namaste means Peace and Namaste means Harmony...invest in us because we give you all this and a greater profit and greater market and more knowledgeable people.' This campaign should be done in the same manner Incredible India was done.
A domestic tourism thrust should be given to co-create holidays with farmers and rural India. This way new wealth will be created and distributed. So the typical packages will be: 'do a weekend to a village, stay in a one-acre farmland, in your mud house, pluck mangoes, buy fresh veggies, spend the weekend in nature and return back home on Sunday night'. Tourism can work with Self-Help Groups to create experiences. Most importantly, the safety and hygiene standards practiced by the tourism industry will have an impact in the FDI space. In a sense, if an investor reads more good things about the safety and hygiene practices in the Indian tourism industry, more will he buy the concept of Namaste Incredible India and invest in India.
After the lockdown, will your focus be more on promoting domestic tourism?
Domestic Tourism has the attention at the highest level of this government. None other than our own Prime Minister has time and again appealed to the fellow citizens to travel and explore the country. Guided by his vision, in November 2019, we had launched the Dekho Apna Desh programme, which was all about promoting domestic tourism. We are further working on giving shape to this initiative and firming up the guidelines for the same. If you see, globally, a number of destinations have managed to overcome their international inbound tourism losses during the period of recessionary decline by focussing on their domestic tourism offering. We in India did so in 2008 when our inbound tourism dropped due to the Mumbai attacks and the global economic meltdown. Our tourism economy is highly dependent on domestic tourism. Focussing on domestic tourism potential, encouraging fellow countrymen to explore their own country, taking a much-needed break within their own borders will be a winning strategy for India.
How will you again make India an attractive destination for the international traveller?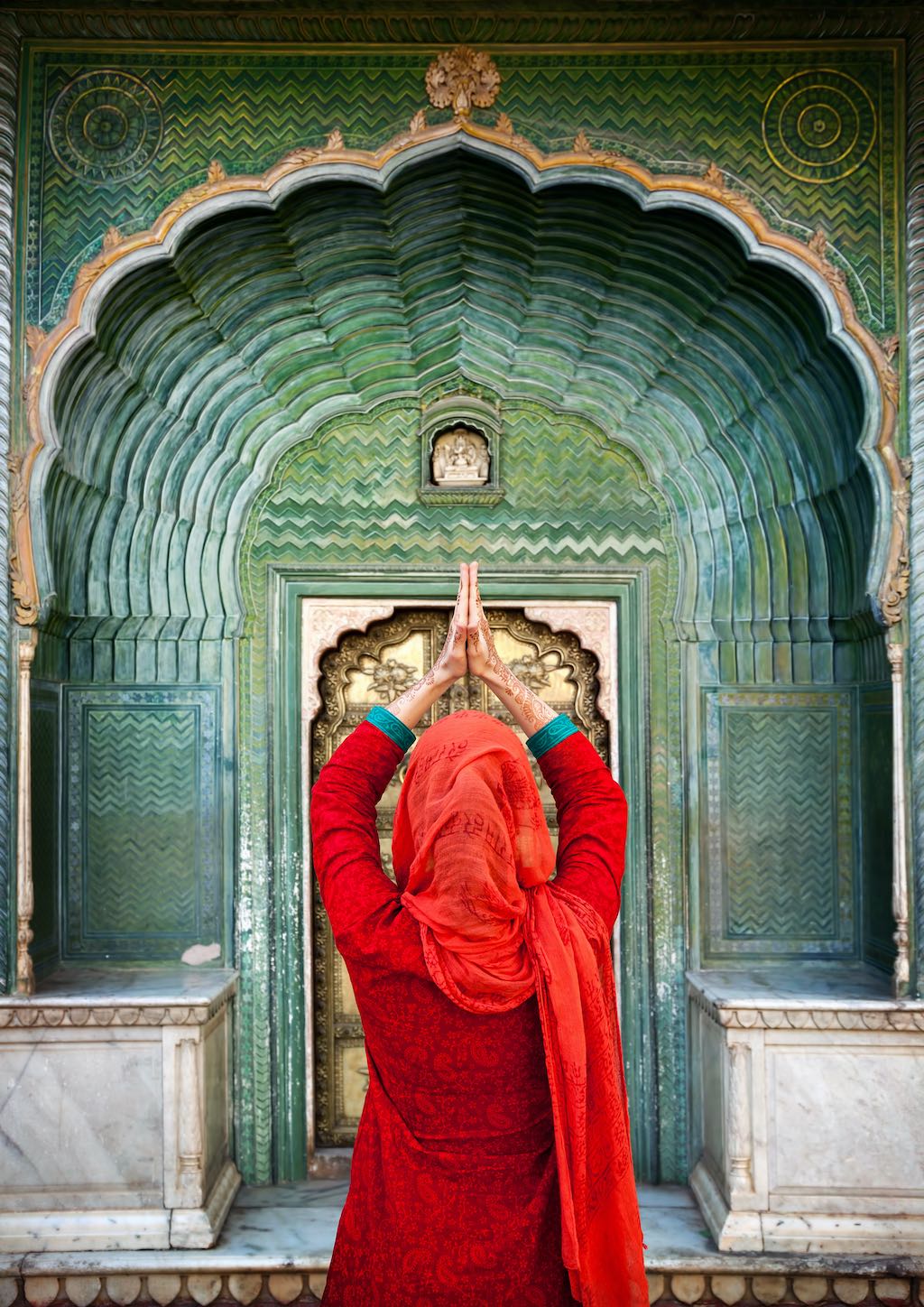 The City Palace, Jaipur
As mentioned, the only way to make India attractive for tourists is to focus on hygiene, safety, security. Nothing else. The Government of India's approach and action in handling the pandemic situation with a population of 1.3 billion people has been recognised globally. We tirelessly helped stranded tourists get back home by organising several repatriation flights. For those tourists who are still in India, we have relaxed our visa rules and automatically extended all visas till 3rd May and allowed exit without any penalties. The state governments are taking care of such tourist needs at various places. India, on a humanitarian basis, lifted the ban on the export of hydroxychloroquine to needy nations. I'm stating all this to stress that the 'goodwill' that India has gained from the international community will help us to become an attractive destination. We will encash this goodwill at the appropriate time. Also, this will bolster demand from adjunct segments like business travel, long-term rentals, fitness and wellness, and driving holidays. Finally, I repeat, the only way to make India an attractive destination is to focus on hygiene, safety, security. Nothing else.
What are some of your own favourite travel destinations?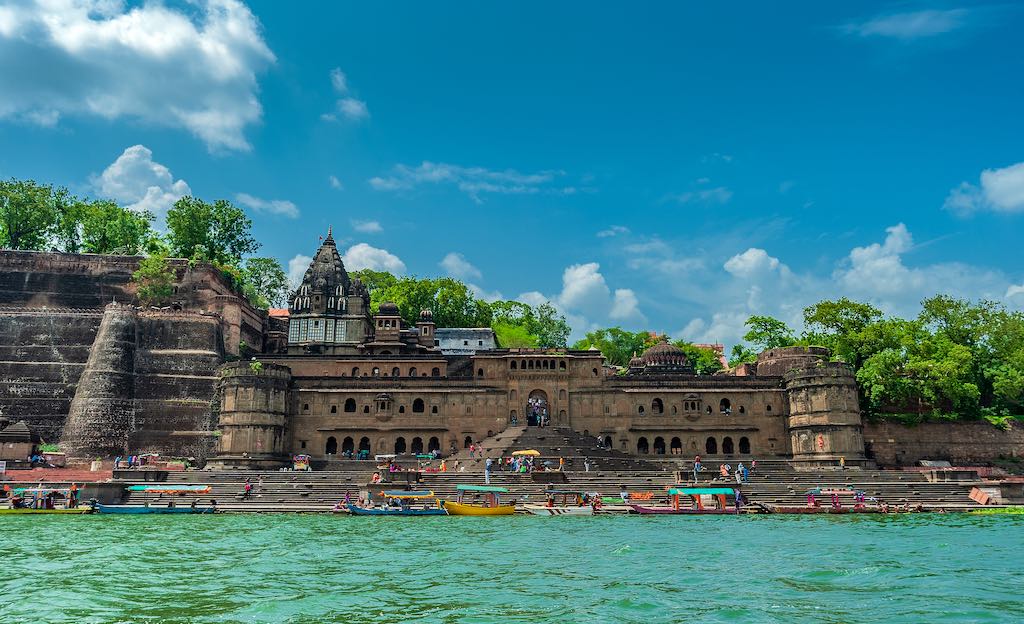 Maheshwar situated on the banks on Narmada in Madhya Pradesh
Being born and brought up in a rural setting in Madhya Pradesh, at heart I am still the same. I love to connect with the land and nature. I have done the Narmada Parikrama, one of the hardest journeys, on foot. This still remains my favourite. I am also a 'seeker', and spiritual destinations have attracted me. My party work has taken me to Manipur in the Northeast several times. I have spent a lot of time there, so the Northeast, and Manipur in particular, can also be counted among my favourite destinations.
(Main Photo: Dal Lake; Photo Credit: Shutterstock)
(This article was originally published on www.outlooktraveller.com Click here to read)