Akanksha Garg started her entrepreneurial foray into the travel industry at the age of 18. Since the very beginning she has championed sustainable tourism as one of her guiding business principles, evident in all of her operations. Akanksha's debut project was the Sundarban Tiger Camp, established in 2004, followed by The Riverwood Forest Retreat in Dooars, West Bengal in 2008 and The Riverwood Forest Retreat in Pench National Park, Madhya Pradesh in 2013. Today, the three properties are part of the Waxpol Hotels and Resorts hospitality brand, of which Akanksha is Director and CEO. Edited excerpts from an interview:
Q. What led you to Responsible Tourism? Do tell us in brief the work your organisation does.
Akanksha: Responsible sustainable tourism is ingrained in my blood, being born in a family of wildlife enthusiasts. We constantly travelled to remote forests, where rest houses had inadequate facilities. This prompted us to carry all basic requirements, support staff to help cook, clean etc as the locals were not skilled. We also carried our garbage back as there was no disposal system in place.
Back then the concept of Responsible Tourism was not understood, hence we decided to implement it to Sunderban Tiger Camp. We employed and trained the local people (who were primarily fishermen, honey collectors, wood collectors) for hospitality. We coordinated with the forest department to develop safe routes for tourism activities and sought help from the government in developing the infrastructure to reach the Sundarbans. We saw a drastic change in the quality of life of the locals.
Today we have rainwater harvesting, zero waste water, plantation of endemic and regional fruit bearing trees to encourage bird and wildlife, solar-powered lights and water heaters to reduce our carbon emission.
Q. What can travellers expect when they visit a property of yours?
Akanksha: Our tours are customised for guests ensuring they get the maximum exposure to the region. Tours in the buffer zone are designed to reduce environmental and social impact as guests get to visit different homes to interact with the locals to understand their culture and way of life. The guides and escorts who lead these experiences are villagers themselves, hence building meaningful connections with the tourists.
Q. What are challenges you have faced and how have you dealt with them?
Akanksha: One of the initial challenges we faced while setting up the resorts was getting water. Sundarban has no source of groundwater hence we started rainwater harvesting where we would collect water for the whole year during the monsoons. Over the years we have implemented rain water harvesting in two of our properties. We still face the challenge of handling garbage. We recycle 80% of the waste and the rest is segregated and sold to kabadiwalas. We would love it when all packaging is stopped and we have zero waste.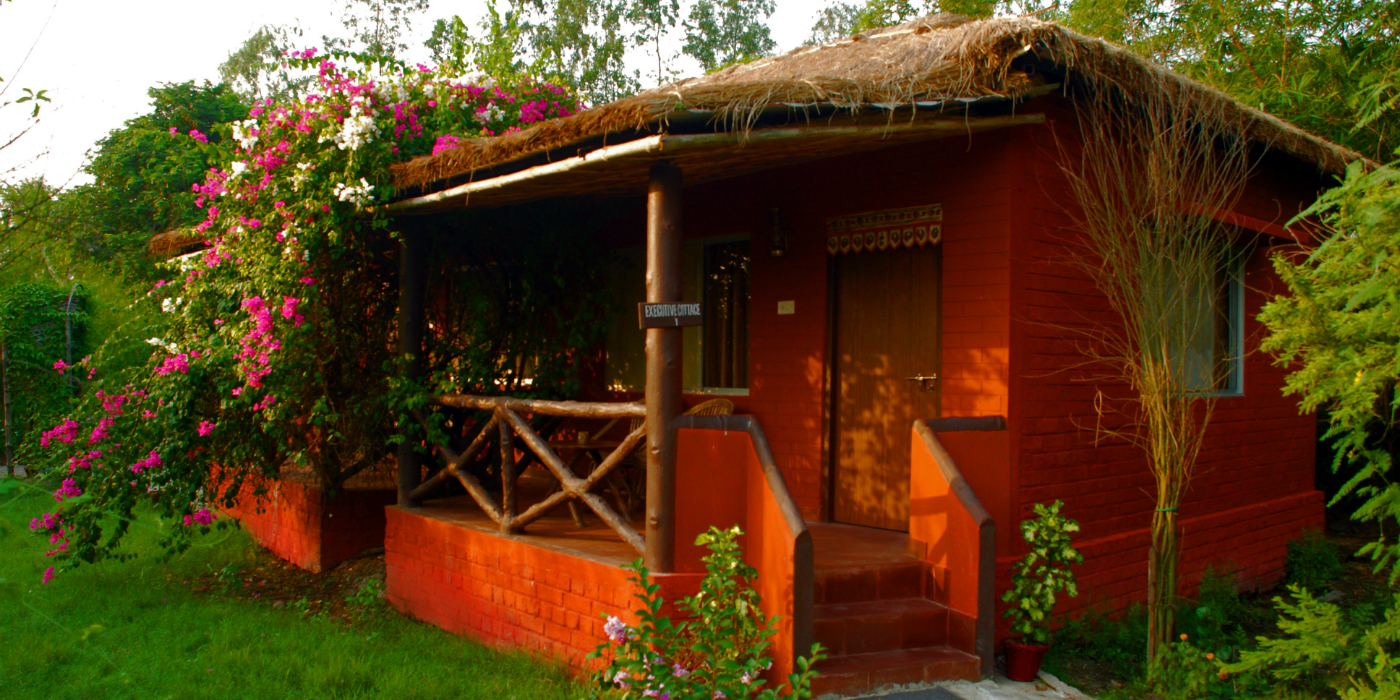 Q. Any unexpected experiences?
Akanksha: When we built the resort in the Sundarbans we bought pine wood from a fishing ship which was being dismantled in Kolkata and we used it to construct our first eco friendly wooden cottages. They were so eco-friendly that they got eaten up by a special variety of borers found in the region! That's how we were introduced to the Ship worm, which bores holes into the wooden hull of the boats. It was chaotic (there were a lot of books read, expert advice from my dad and his constant involvement which used to save the day!) I remember being a nervous wreck, checking each and everything multiple times just to ensure nothing more went wrong.
Q. What is the impact of your organisation?
Akanksha: At Waxpol Hotels and Resorts, we understand the importance of maintaining water sustainability in the regions where our wildlife resorts are situated. We have implemented a combination of rainwater harvesting, wastewater treatment and recycling processes at all our resorts.
We harvest and conserve rainwater, which, after purification, is used for drinking, bathing, cooking and irrigation. This is especially beneficial for the Sunderban Tiger Camp as the region has no direct source of sweet water or underground water. Our rainwater harvesting process has resulted in fresh water being available 24 hours everyday.
We also implement Zero Water Discharge system, which is a water treatment process wherein wastewater is purified and recycled; therefore, leaving zero discharge at the end of the treatment. More importantly, it also minimises energy consumption, brings down indirect CO2 emissions and eliminates effluent pollution.
Q. Please share your proven best practices that other RT practitioners could implement.
Akanksha: We would love to share some of our RT practices, which are easy to implement by all stakeholders.
1. Reuse, Reduce, Recycle - Garbage: We have implemented processes that reduce generation of waste and divert waste away from disposal and towards its recovery as a valuable commodity. At an organisation level, this includes incorporating waste-wise product design manufacturing processes and in our business operations. At a resort level, this involves segregating waste at source into organic and inorganic waste. The organic waste is then transferred to the onsite vermiculture pits for composting. The rich compost is then used to improve the garden soil and boost the outdoor plants.
2. Rebuild, Revive, Recreate – Culture: We organise tours and visits to local villages near our resorts where guests can interact with the locals and purchase traditional and handmade artefacts. This provides the villagers an additional source of income. At Sunderban Tiger Camp we organise folk dances and Bonobibi Yatra. This achieves the dual purpose of generating employment and allowing for cultural exchange amongst the locals and the guests. At The Riverwood Forest Retreat – Pench we organise visits to the nearby potters village where guests can watch or try their hand at making pots and also purchase terracotta souvenirs. Guests can purchase bamboo art and artefacts made from buffalo horn during the local village tours organised by The Riverwood Forest Retreat – Dooars.
3. Community development: Loyalty of the locals to become conservationists can only be achieved by promoting sustainable tourism and providing them with employment. This makes them self-reliant and less dependent on the forest for their livelihood, thus reducing man-animal conflicts and making the inhabitants responsible and responsive in the wildlife conservation efforts. 95% of employees that work at Waxpol Resorts belong to the local populace.